Using invisible technology to create frictionless and more inclusive experiences
In today's fast-paced and competitive business climate, it's becoming more important each day for organizations to provide their clients with a simple, seamless experience when using and interacting with their products and services. Organizations can benefit from designing systems or building products a person can easily use and enjoy without roadblocks.
In other words, delivering delightful and memorable experiences for your customers means you must better understand their needs. That's where user experience design (UXD) comes in. An enjoyable experience must be invisible and intuitive to your end user. And UXD offers the precise framework to uncover your clients' needs.
Within the context of digital transformation among cities, let's explore the example of smart access. And how UXD can help developers and city planners create a frictionless and more inclusive experience for communities and individuals. And do this by combining technology with a deep understanding of people's needs.
What Is Smart Access for City Planners?
Smart access can be framed as a smart solution, which integrates simple, flexible and invisible technology into the physical infrastructure of cities and buildings.
As cities and communities become dynamic and quickly evolve, they increasingly require resilient and adaptable smart solutions to accelerate their digital transformation. Smart access is an approach to design that makes use of information and communications technology (ICT). This addresses unmet needs and pain points related to any situation concerning access to places.
For smart communities, access control and management are essential aspects that play a strategic role in the digital transformation of cities.
Through a digital network of sensors, which connects systems and collects data in real time, smart access is a powerful solution for managing situations in which people need safe and efficient access to facilities within a community.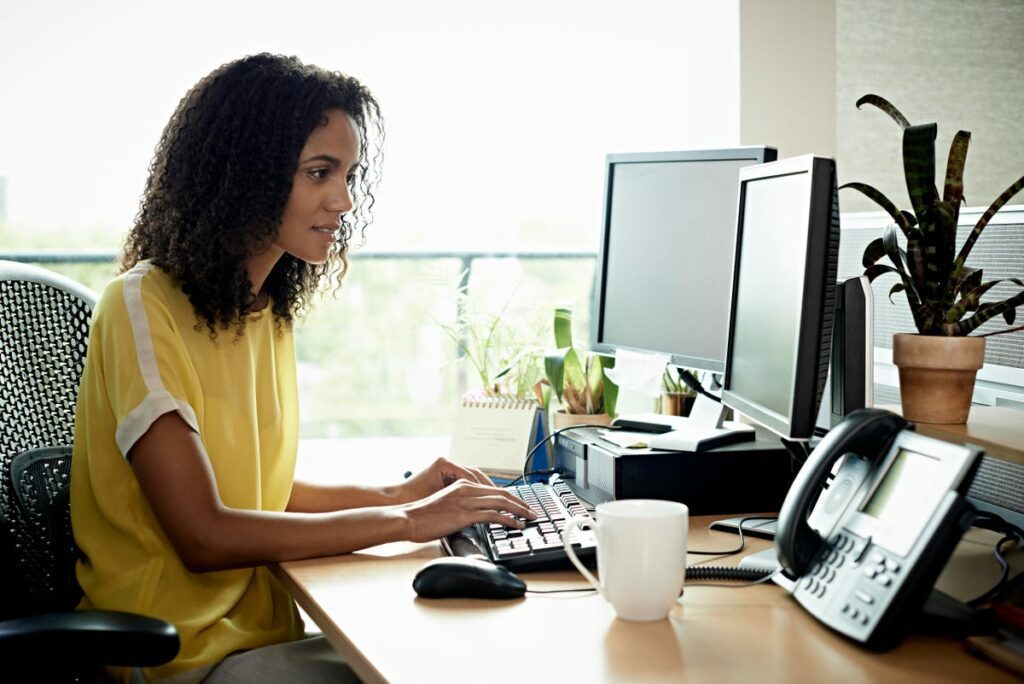 Why Do City Planners Need Smart Access Solutions?
To best understand where and why smart solutions can be better distributed, it's key to find the core needs of a person who needs access to places. That way, communities and organizations can make informed decisions and define custom solutions to deliver pleasant experiences.
In places with high volumes of people entering and leaving premises every day, such as an urban residential community or healthcare facility, a smart access control system can inform and provide traceable data about who accesses what places and when.
In such cases, it's possible to optimize, for instance, who can enter a secure area of a hospital. Or even provide guidance and access to visitors in a residential complex guiding them to the correct area. This is done with the help of remote and efficient technology solutions.
These are just a couple of situations showing how smart access can add value and improve the user experience. And address multiple needs.
User Inclusivity
Smart access solutions are also an approach to promote inclusive and diverse and, therefore, more resilient communities. When planning and designing for seamless access and improved accessibility, it's paramount to think in terms of systems framed within a universal set of design principles. These can address what's called inclusive design.
Inclusive design is a design paradigm that embraces ethical perspectives to advance equity and fairness. It's a great deal for minorities and individuals with mobility and accessibility issues. By using seamless and invisible technology, smart communities can use their advantage toward transforming them. This can help make their vision a reality.
User experience design techniques can be applied to multiple scenarios. These can then show opportunities for access improvement for those who have accessibility issues. Especially for those who face accessibility challenges. This then positively transforms their experience of accessing places with the use of technology.
Carrying out an initial UXD study serves the purpose of identifying and mapping out access points within your community. This includes typical mobility journeys of those who belong to your community. By assessing the quality of the experience and addressing points of frustration, your community can be better equipped to decide on the best technological solutions for improving universal accessibility with smart access.
A good example is a person in a wheelchair needing access to a building. A set of sensors can at once inform a network of smart access solutions. These then activate mechanisms making this experience pleasant and frictionless. The solution can range from automated doors and wheelchair elevators that open through a digital request or a specialized aid request, helping with the entrance process.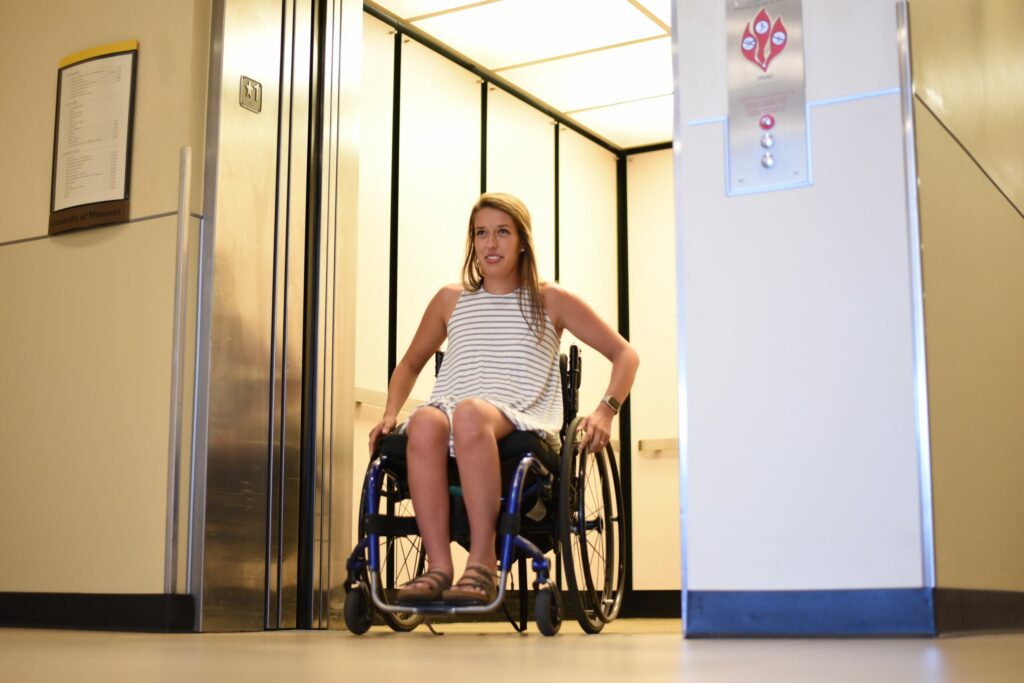 Benefits of Smart Access Solutions
From the user perspective, smart access enhances experiences by addressing access difficulties and identifying, then mitigating potential safety risks. All to deliver a smooth and engaging experience.
Smart access also presents a series of benefits for your organization. As with any user-centered design approach, understanding your user's needs and pain points are key. This leads to the success of services and smart access solutions implemented.
Innovative technology and smart design not only deliver a better experience, but also leads to a better ROI.
Here are the benefits of smart access for organizations, ultimately converting to a higher ROI:
Maintain and enhance security of access to diverse spaces (from private to semi-public and communal areas) by monitoring, gathering and managing data from users
AI-powered digital assistants manage user frustration by decreasing wait times for help, leading to higher user satisfaction
Technology accelerates communication and quicker access to resources and people providing aid, especially attending to physical needs, such as helping gain entry to a community, building or apartment
Streamlining delivery processes, cutting down on delivery time and costs, while promoting safer deliveries and increasing efficiency and profits
Inform to better understand and map mobility patterns, which perfect and manage traffic and parking situations
Provide quick access to emergency services, which is a valid reason to have fast, easy access, without causing security risks (e.g., if access is too easy for everyone)
Streamline and automate access management to reduce monitoring time, which helps facility managers, system operators and community leaders efficiently complete their tasks
Data analytics to help cut down working time, optimizing processes and improving facility management practices
Residentially, timely communication between facility managers, system operators and residents about residential needs, such as placing a work order, which contributes to a more satisfying user experience and reflects on ROI
Challenges of Smart Access Technology
With any digital smart solution, smart access also presents potential downsides. Consider:
Data breaches and other security concerns
Perceived lack of inclusivity about the need to own a smartphone or other smart device
User aversion to integrated technology solutions that comes from lack of trust in devices and technology
Fear of constantly being monitored and surveilled
A trusted user experience design partner can help you recognize and embrace these challenges as opportunities for innovation. With collaboration, you can deliver crafted, unique and targeted solutions, without threatening or decreasing the quality of the user experience.
With honest communication and transparent data management, it's possible to mitigate risks. And create safe, sustainable and connected experiences for everyone.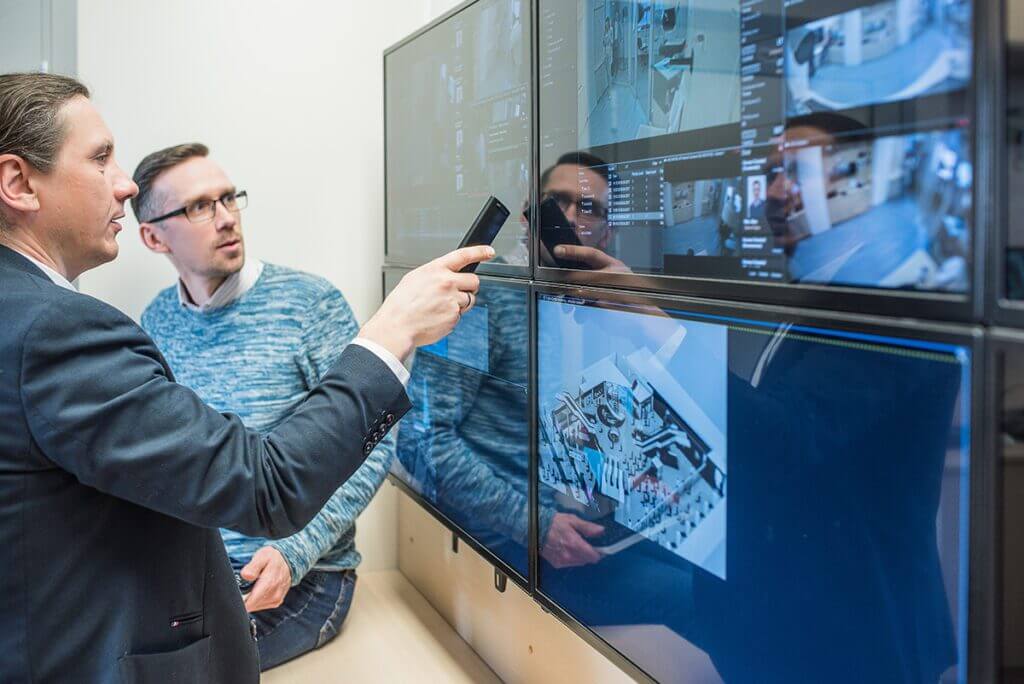 How Can User Experience Design Accelerate Innovative Smart Access Solutions for City Planners?
There's a great benefit for your organization in learning insights from customers and getting acquainted with your audience. UXD offers the processes to engage with your users and collect valuable insights. Those can then be used to inform smart solutions.
The advantages of technology coupled with accepting and addressing challenges using smart solutions allow you to achieve enhanced connections within communities, frictionless experiences, more equity and inclusiveness.
The UXD process supplies all the tools and methods needed to solve a problem. Using research and strategy to help find underlying issues. Engaging customers and stakeholders to build the best strategy. Generating ideas during the design process to deliver and implement bespoke solutions for your organization. This will best meet your end users' needs.
Conclusion
Smart access solutions are just one example of how a trusted user experience design partner like System Soft Technologies can help you create better user experiences.
System Soft specializes in recognizing various challenges, then developing solutions using UXD as the framework for better products and services.
Contact us today for a complimentary and complete UX audit, evaluating your plans. From there, we can help you build smart and sustainable access to your properties.
Together, we can explore ways to help your organization design and implement an innovative digital experience for both you and your customers.
About the Author: Martha Battaglin, PhD
Martha is a UX Researcher at System Soft Technologies. She's an architect and design researcher with a human-centered agenda and a multidisciplinary approach to the designing of experiences. She finds challenges around usability and users' needs. She collects and analyzes data that informs solution-driven work, then gleans insights to drive product direction and strategy.