Build Your Dream Applications Faster at a Low Cost
Increase agility across your organization by rapidly building low-code apps that modernize processes and overcome business challenges.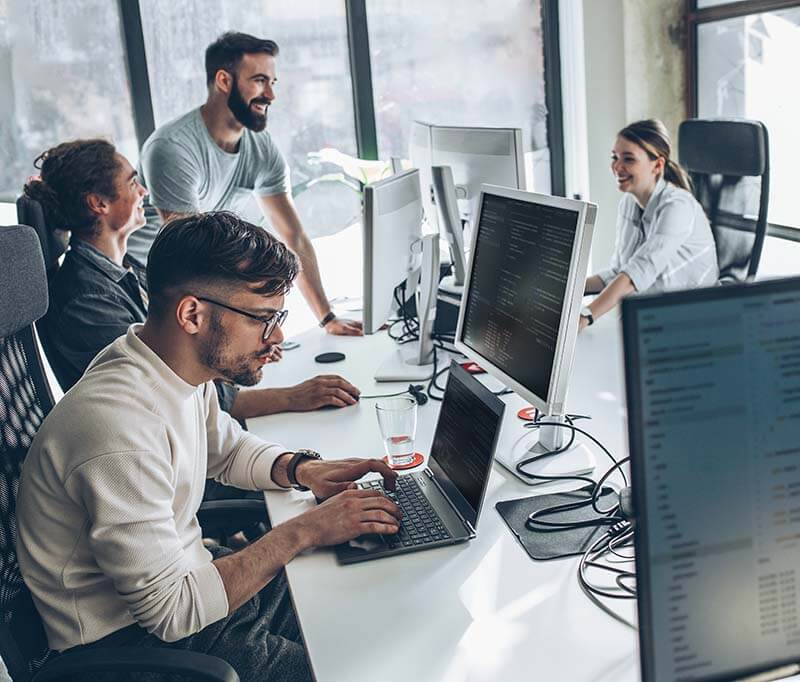 Modernize Your Rapid Application Development Strategy
Assemble an enterprise workflow that unifies your data, automates your business and liberates your organization from time consuming tasks. Rapid application development allows you to reimagine your business operations by assessing your business needs and challenges, empowering your developers to customize an architectural strategy. Collaborate with System Soft low-code/no-code experts to build your dream processes into personalized applications in weeks.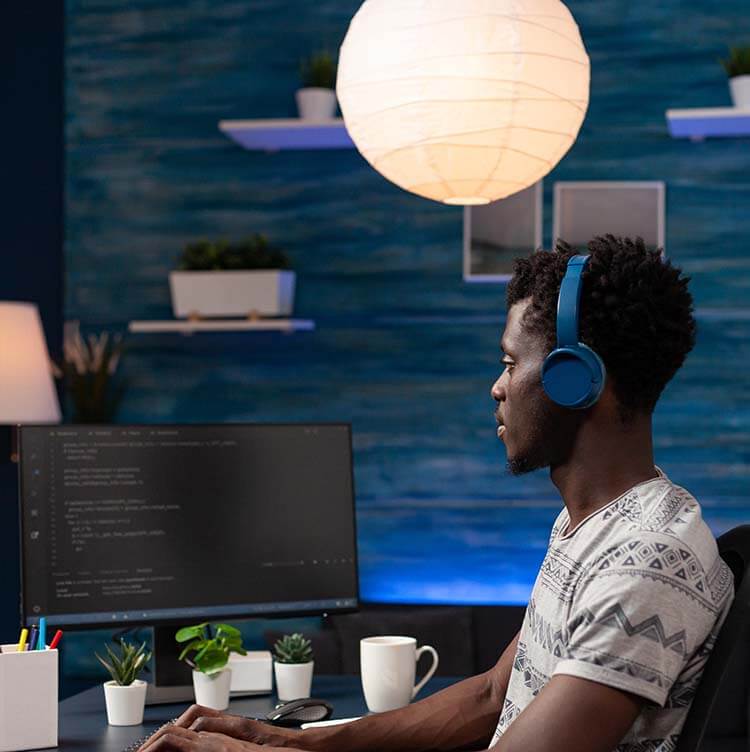 Rapid Application Benefits
Improve Agility

With low code and no code, organizations are better equipped to quickly adapt and keep up with market changes and customer demands.
Decrease Costs

Low-code and no-code development reduces the need of a large group of developers on each project, reducing your hiring costs. All while increasing the ability to build more apps in less time.
Lower Maintenance

Low-code and no-code development removes the complexity of building innovative business apps that can be easily created, managed and updated, as needed.
Rapid Application Features
Start Quickly

Through System Soft's partner platforms, we have the capability to transform traditional app development into an agile process, allowing our experts to rapidly build low-code or no-code applications. With pre-built templates, drag-and-drop simplicity and quick development, your business will have the necessary tools to solve tough challenges, while improving your application.
Unify Data

Eliminate silos by connecting all your enterprise data and systems with low-code integrations. View your data in a customizable interface that allows you to quickly review, report and plan accordingly for your internal and external project plans. By using your pre-existing processes with improved automated workflows your expected time of delivery will be cut in-half.
Scale with Confidence

Elevate your employee and customer experience by creating a friendly user application that is accessible and easy to use to meet your business goals. With System Soft's developers' technical knowledge and partner tools, we can create an accounts receivable billing portal and medical billing, auditing and monitoring applications. If you can imagine it, we can build it.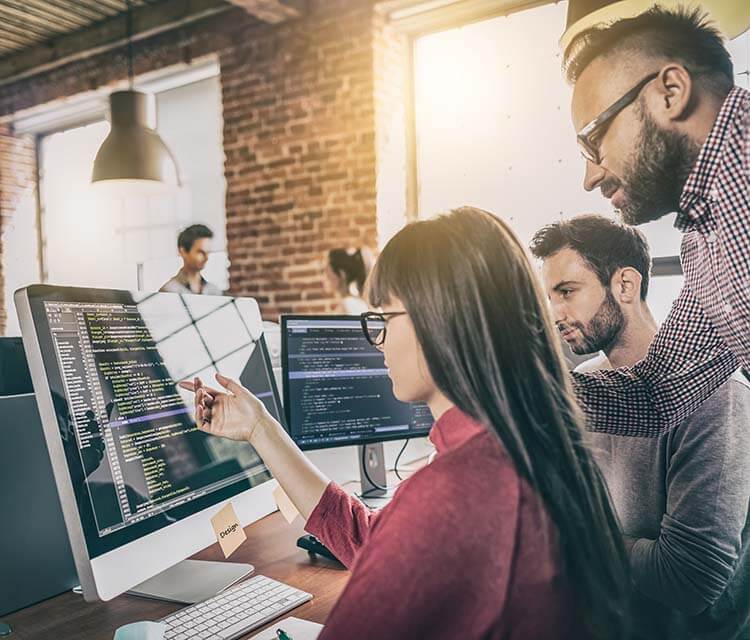 Rapid Application Offers
Dedicated Expertise

System Soft's team of tenured architects and consultants have expertise with multiple low-code or no-code platforms and frameworks.
Project Management

From architecture to implementation, System Soft's teams share best practices, training, education, assessment, compliance, and more.
Advisory Services

System Soft's customizable advisory services are designed to meet your specific business needs. We incorporate best practices for workflows, data insights, productivity, efficiency and technology. We supply options to help your organization reach outcomes faster and gain the most value.
Reputable Partner Network

System Soft's network of trusted and reputable partners have many years of experience covering all aspects of rapid application development—from architecture and implementation to regulatory compliance and more, so your organization can reduce expenses and increase productivity.