I had the opportunity in July to attend Microsoft Inspire 2022, Microsoft's annual partner event. I wanted to pass along some of the key initiatives, directives and offerings that our System Soft Technologies partners at Microsoft are excited about sharing this year.
During the past few years, there's been a buzz around digital transformation. The questions and discussions occurring before the global coronavirus pandemic kicked into high gear in 2020.
Today, the focus is to go beyond that, from talking about digital transformation to delivering on the digital imperative for every organization. It's what will make the difference between organizations that thrive and those left behind.
Every organization across all industries will need to advance digital technology into every business process and function. That's so they can do more with less.
This means organizations must apply technology to improve client outcomes and the employee experience. And do these while building resilience and flexibility. Microsoft Cloud offerings aren't just best-in-class products. But best-in-suite solutions across the entire tech stack.
Toward meeting its goals, Microsoft is focusing on these 5 areas for digital imperatives:
Infrastructure and Sustainability
Data and Artificial Intelligence
Modern Workplace and Digital Applications
Employee Experience
Security
1. Infrastructure and Sustainability
Migration to the cloud is accelerating across all industries. It's now going beyond the "simple" lift and shift.
According to Microsoft, 95% of new digital workloads will be deployed on cloud-native platforms by 2025. This accelerating deployment of cloud-native platforms brings new challenges and opportunities for organizations to consider when deciding their path forward.
Five Key Points Supporting Microsoft's Optimized Infrastructure and Sustainability
Organizations must clarify how they align their IT investments to scale with demand. Moving to the cloud allows them to do that, converting spending from CapEx to OpEx.
It's up to 80% less expensive to run Windows Server VMs on Microsoft Azure and SQL Server VMs on Azure than it is with Microsoft's primary competitors.
Microsoft offers more datacenter regions than any other cloud provider. During the next year, Microsoft plans to launch 10 new datacenter regions in 10 markets, spanning four continents.
Cloud-based infrastructure leads to improved resiliency, agility, cost and scale economics.
Adopting and deploying the Microsoft Cloud environment for an organization empowers pro and citizen developers with digital and application innovation. Microsoft predicts that by 2025, 70% of new applications deployed for the enterprise will use low-code or no-code tools, up from less than 25% in 2020.
2. Data and Artificial Intelligence
Data and artificial intelligence (AI) are growing more prevalent among organizations. Microsoft expects that by 2025, 10% of all data will be produced by generative AI models, as analytics moves from back-end processes to more front-facing and a critical part of the product experience.
One Key Point for Microsoft's Data Platform and Artificial Intelligence
Analytics on the Microsoft Intelligent Data Platform is approximately 4.8x faster and costs up to 59% less than other cloud analytics vendors.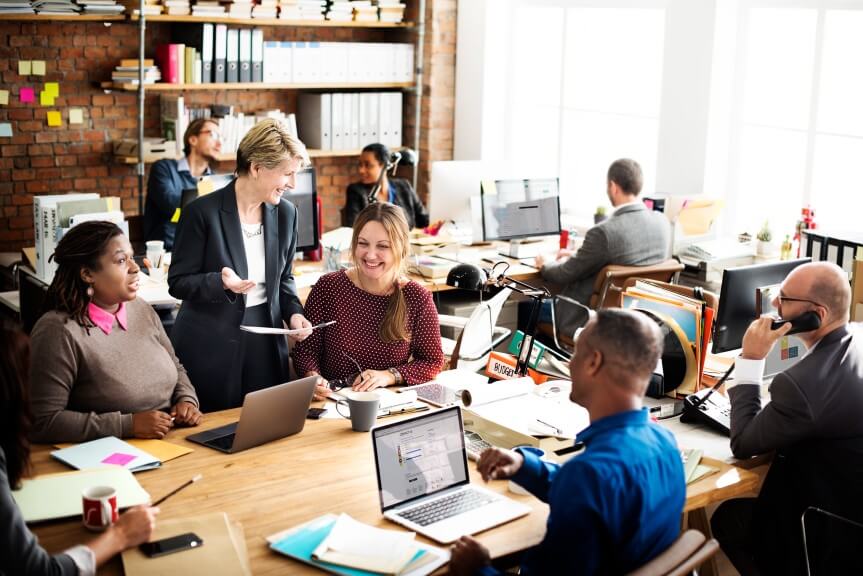 Hybrid work is here to stay. In a survey by Microsoft, 73% of employees want the flexibility they experienced during the pandemic to continue. Moving forward, 67% say they want more in-person time with colleagues and miss interpersonal interactions.
Three Key Points Reinforcing Microsoft Solutions for the Modern Workplace
Microsoft provides solutions that support all areas of communication and collaboration a hybrid workforce needs. These include meetings, chat, phone, scheduling, project management, cloud storage, analytics and automation. These solutions simplify both the cost and complexity of implementation, while reducing the overhead of management and deployment.
Cost-effective: Customers can save more than 60% when compared to a patchwork of competitive solutions.
Microsoft will be releasing new features to make collaboration even better, including:
Collaborative annotation in Microsoft Teams, so you can engage on any content presented through screen sharing during meetings.
Video clips, so you can capture and edit a short, personalized video message.
Excel Live, which allows meeting participants to directly edit Excel files from a meeting window, without leaving Teams.
4. Employee Experience
Going into 2023, Microsoft is prioritizing the employee experience. With employees demanding hybrid solutions to work when, how and where they want, the employee experience becomes preeminent. Employees want ways to quickly and easily access curated, personalized content from any device they use for interaction.
Two Key Points for Microsoft Prioritizing the Employee Experience
Microsoft Viva is now being used by more than 1,000 organizations as their digital employee experience platform. Their focus is on helping employees feel more connected to their mission and culture.
Microsoft Teams Rooms is bridging the gap between people working remotely and those in office, with innovations like Front Row.
5. Security
Last, but certainly not least, is security. Security is a top priority for every organization undergoing digital transformation. The volume of cyberattacks continues unabated. But, even more concerning, the technical sophistication of these attacks is also increasing. Due to these combined factors, cybercrime is now expected to cost the world $10.5 trillion annually by 2025, according to Microsoft.
Two Key Points Backing Up Security, an Important Focus of Microsoft Cloud Offerings
Microsoft states that on average, its customers save more than 60% with Microsoft Cloud offerings when compared to a multi-vendor solution. Microsoft solutions are informed by more than 24 trillion threat signals each day:
Microsoft Entra: The newest solution for identity and access.
Microsoft Purview: The future of compliance and data governance.
Microsoft Priva: A solution to manage privacy.
Microsoft Defender and Microsoft Sentinel: Solutions to protect against security threats.
2. New protections in Defender for Internet of Things (IoT) will help customers discover and secure their enterprise IOT devices, such as modern printers and smart TVs.
Conclusion
As we move into the future, Microsoft said it's committed to helping partners like System Soft better meet customer needs by offering in-depth technical training across all solution areas highlighted during Microsoft Inspire.
Microsoft also lowered its marketplace transaction fee from 20% to 3%. Microsoft wants to see this become the primary collaboration point between Microsoft, Microsoft Partners and both current and prospective customers.
If you're interested in learning more about how the upcoming wave of innovation from Microsoft can improve business outcomes at your organization, contact System Soft.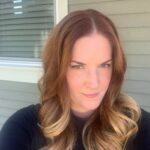 As Modern Workplace Solutions Architect at System Soft Technologies, with more than 16 years of enterprise collaboration and solutions experience, Whitney can gain a thorough understanding of an organization's hybrid workplace software by assessing its needs, then building a strategy and setting it up for long-term success. She directly worked with Microsoft during the early days of SharePoint, OneDrive and Teams, seeing first-hand the evolution of Modern Workplace solutions and developing industry best practices.