Good news. Microsoft Teams continues to expand its footprint of value. The business communications platform, and part of the Microsoft 365 family, is more relevant than ever.
The use of Teams is increasing. Particularly since organizations have been confronted by the most recent health challenge. This has forced them to build up armies of remote workforces. Fact: 91 of the Fortune 100 now use it.
And Teams usage growth—at an astounding 894% since COVID-19 lockdown mandates began earlier this year—has even outpaced Zoom.
Why, you ask, is this good news?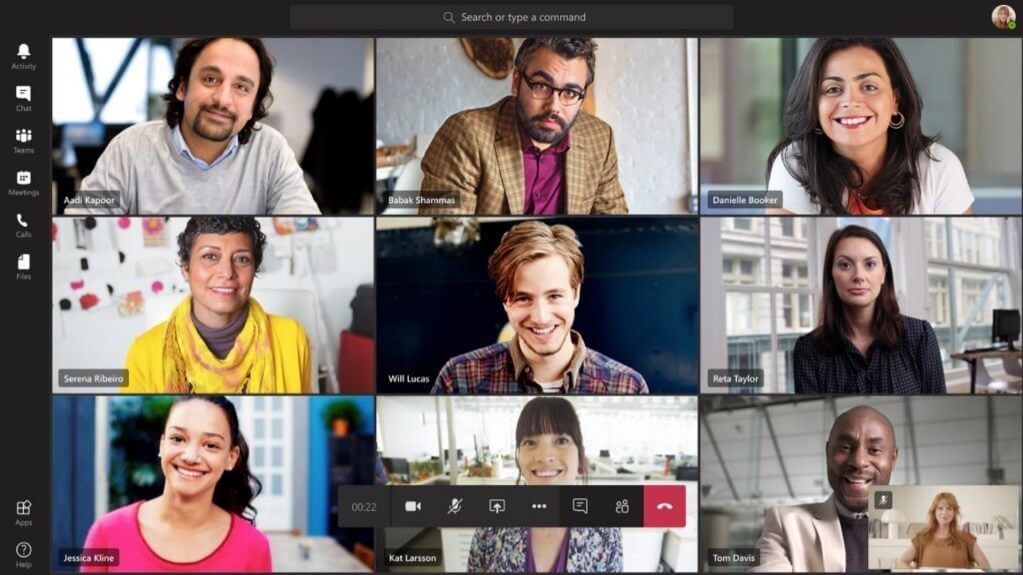 It's a Teams Effort
Because, while negative consequences have been stymieing business operations for so many organizations (thanks to the advent of multiple crises, spanning a pandemic, economic meltdown and geopolitical events), technology keeps increasing its ability to serve as an enabler. This facilitation mitigates risk, quick-starts business ops, connects employees, and engages customers in the face of confusion and uncontrollable disruptions.
Microsoft Teams delivers specific capabilities, which help tackle these challenges. They also help organizations overcome disparity and disorganization, elevating them above such profound, dramatic and quantifiable disasters.
And Microsoft continues to innovate Teams. (If you're just using Office 365 for chat, email and basic file sharing, you're missing out.)
Say hello to Microsoft Teams Virtual Commute, announced earlier this year at Microsoft Ignite 2020. This feature breaks up employees' workday by giving them time to think about each day's occurrences. They can then more easily shift in and out of work mode. Microsoft Research reports that this type of reflection can boost productivity by 12% to 15%.
What's more, Microsoft made public it's serving up a curated set of meditations and mindfulness experiences into Teams via Headspace. Users now will be able to schedule meditations as part of their virtual commute. Or, as a mindfulness break during their workday.
Teams Ready and Able
Here's an infographic showing how the adoption and increased application of Microsoft Teams management benefits employees and business leaders, as they implement and use the popular platform to optimize organizational performance.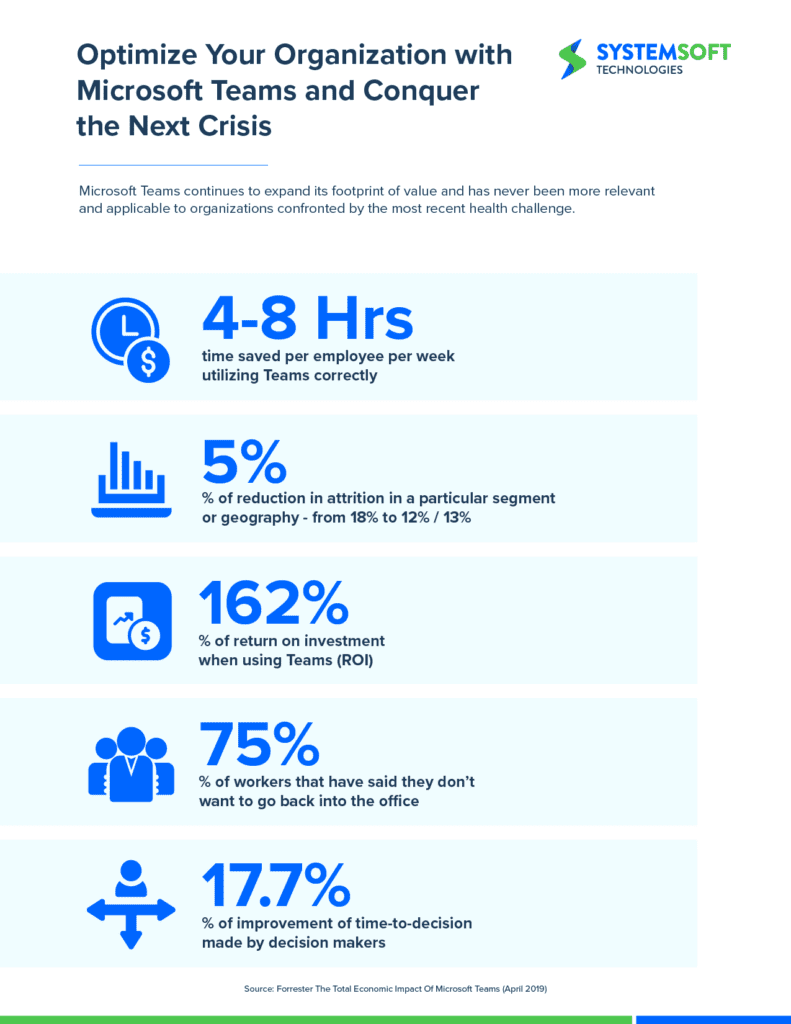 Conclusion
Systems Soft Technologies (SSTech) recognizes the business challenges currently impacting organizations. And our designation as a Gold Certified Microsoft Partner positions us well to discuss how those organizations must address ways to survive and prosper, right now, using innovative technology like Microsoft Teams.
Watch a recent webinar, where we walk through five specific operational challenges now in the mix, burdening businesses. For each, we highlight the issues. Then, we offer practical guidance about how to get started with prioritization and implementation efforts across all five areas.
[Watch webinar: Optimize Your Organization with Microsoft Teams and Conquer the Next Crisis]
After watching the webinar, let's chat. We would love to share with you our SSTech Digital Workplace vision. Our Microsoft expertise, along with our deep knowledge of how to implement a complete Digital Employee Experience, which includes Process Automation and Data Insights, can bolster your organization to successfully do business.
We're ready to help transform your business with our QuickStrike Workshop.
About the Author: Eric Leonard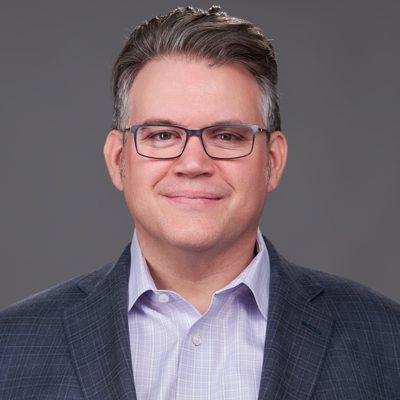 Eric Leonard serves as the Director of Microsoft and Low-Code/No-Code Solutions at System Soft Technologies. Eric knows Microsoft and cloud offerings inside and out when it comes to business drivers and what builds business value for organizations. Because he's adept at communicating and presenting, he loves to talk about it.