Managing a huge operational challenge amidst an economic shutdown and fluid requirements to keep business and employees afloat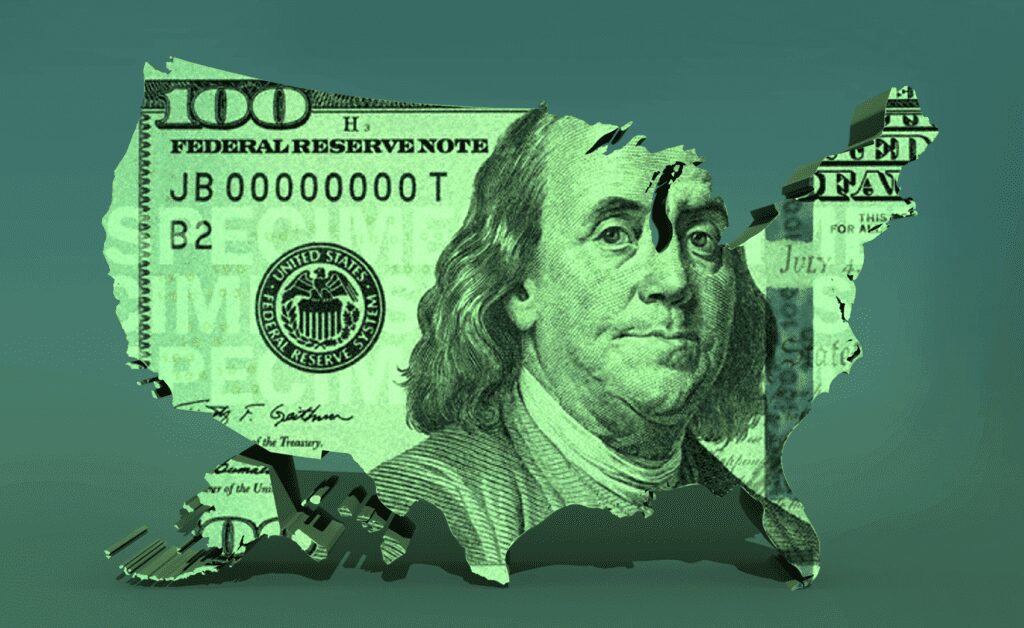 What is the Paycheck Protection Plan?
To offset the impact of the economic impact of the COVID-19 pandemic, the US CARES Act (Coronavirus Aid, Relief and Economic Security) created a $349 billion Paycheck Protection Program loan/grant program into law on March 27, 2020. This program is likely to be expanded according to talks underway in Washington, D.C.
The Paycheck Protection Program is a lifeline for small businesses to make sure they can continue to pay their employees and stay open during the economic shock.
While it is a loan program administered through financial institutions, if the funds are used to cover qualifying expenses, including rent and payroll, those funds will be converted in a grant that need not be repaid.
Businesses can apply for loans of 2.5 times their average annual "payroll cost". If they spend 75% or more of that loan on payroll in 8 weeks, the whole amount will be forgiven.
Why Banks and Lenders are Completely Overwhelmed
Quickly delivering $350 billion to small businesses is like building an airplane while flying it.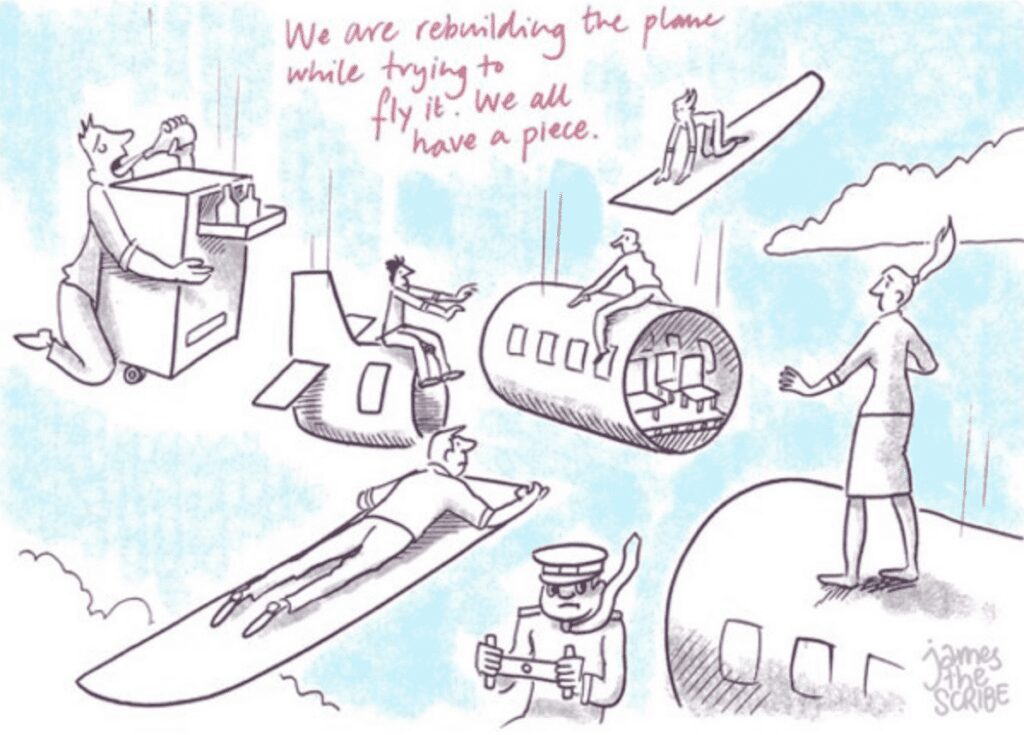 Extremely short timeline for preparation and implementation
Banks and lenders have had to rush the implementation of a highly-automated application and funding process to ensure a smooth, secure, and stable borrower experience; however, some Paycheck Protection Program process and funding rules are unclear and remain subject to additional governmental guidance.
The Small Business Administration (SBA) set the Paycheck Protection Program application start date for only a week after its announcement of the program (April 3rd).
That left most banks having to scramble to develop and deploy everything they needed to offer the program to borrowers, a process that typically takes weeks.
Late release of Paycheck Protection Program application process guidelines
The Paycheck Protection Program guidelines for running the program were released as an Interim Final Rule, on the evening before banks were expected to accept Paycheck Protection Program loan applications.
Dynamic Political and Economic Environment
Additionally, banks, other lenders and politicians have been requesting changes to these guidelines since they were released, further requiring that technology support be flexible given the fluid nature of the program.
SBA officials also echoed the sentiment of SMB owners that rejection and delays have been rampant since the start of the program. Therefore, it is expected that additional guidance and further tranches of financing may be imminent.
Legal Threats and Fraud
The rushed creation of the PPP program and lack of clarity on some processes is opening lenders up to legal challenges from frustrated applicants and potential fraud from non-eligible applicants.
The Federal Reserve has voiced their full support in the form of a legal safe harbor for Payroll Protection Program loan-issuing lenders, but these lenders are still concerned about potential negative repercussions.
Flood of Paycheck Protection Program loan applications
Operational challenges intensified given the volume of struggling SMB owners that have flooded lenders with loan applications.
Many of these lenders have tried to handle the volume of applications by either rejecting them, limiting them to existing customers, or only considering existing customers that already had a loan.
JPMorgan reported on April 7 (4 days after the launch of the Paycheck Protection Program) that they had received 375,000 Paycheck Protection Program loan requests worth $40B, ranging from $4,000 to $2.6M.
How do you process 375,000 applications while the majority of your organization has been transitioned to work-from-home status and conduct your existing business?
While many lenders managed to establish a basic infrastructure to receive applications from customers, their IT departments are still scrambling to deploy the backend infrastructure to automate and streamline the application process and get qualified Paycheck Protection Program applicants the financial assistance they urgently need.
A week after the launch of the Paycheck Protection Program, many lenders remain completely overwhelmed by operational complexity and process requirements.
Bank of America reported that over 3,000 people are working on 250,000 applications being received at a rate of several thousand per hour.
Negative perception of Paycheck Protection Program loan application process at certain banks
Many small business owners started to complain in the media about how their applications were rejected or got stuck in the process.
Rejection, but also a slow processing speed and delayed approvals, can result in failure of many businesses and layoffs of their employees.
Additionally, the lack of information about how to apply, which documents are required, and which banks to work with, are widespread concerns.
Outdated application processing software
Aside from the operational challenge to handle the large number of incoming Paycheck Protection Program loan requests, most banks had to rely on their existing software and were not prepared to process a new kind of loan that comes with a broad range of requirements and changes.
Systems crashed at the SBA (E-Tran) and some banks, creating large backlogs of applications. Once applications were received, other workflows needed to be established to meet the requirements of this new process. Manual processing has proven to be problematic for resolving the backlog, processing applications and funding as required by the current economic situation .
Requirements for Paycheck Protection Program loan process implementation
Leaders have had to quickly mobilize technology capabilities to implement the Paycheck Protection Program and manage the excessive demand by focusing on two challenges: 1) the front end application submission interface; and 2) automation of the application workflow / backend.
Payroll Protection Program Application Interface and Workflows
The application interface must process all of the required data points, support required processes, be reliable and secure, and provide a great user experience to reduce support inquiries. Legal requirements must be met as well, such as Web Content Accessibility Guidelines (WCAG).
Once applications are submitted, workflows need to ensure that they are properly managed and routed in the system. The more every step can be automated, the faster applications can be processed.
How to Build Your Paycheck Protection Program in a Few Days
Many financial institutions and SBA Agencies believe it could take weeks or more to create the infrastructure, develop the user interface, and automate the required processes to meet demand.
But in that time, businesses risk insolvency and closure as the current dynamic situation takes its toll on those struggling to keep paying their employees during the rapid economic downturn.
System Soft Technologies has developed a Paycheck Protection Program solution that can be implemented in just a few days. SSTech provides a no-code platform to quickly create and deploy a customer front end portal and automated back end workflow to efficiently receive and process program applications. We call it the Paycheck Protection Program Portal, or P4.
What are the Benefits of a No-code Application Portal?
With our rapid implementation approach, lenders can deploy an online Paycheck Protection Program front-end application portal and automated workflow for small business clients. It streamlines and accelerates applicant intake and reduces lender workload, digitizes applicant interaction, and provides answers to applicants quickly, with real-time email updates and personalized applicant dashboards.
How Could the Review and Approval Processes be Fully Automated?
The Paycheck Protection Program application process queue can be automated with fully-compliant workflows. This would support key features, such as:
Secure routing of applications based on processing rules
Digital sign-offs and signatures, protecting against fraud
Automated processes
Use of a no-code framework to quickly handle updates and changes of Paycheck Protection Program guidelines
Our P4 delivers a complete, custom Paycheck Protection Program application platform within a few days that dramatically expands applicant engagement while slashing manual processes, enabling lenders to meet the urgent needs of their SMB customers without huge investments in infrastructure or staffing.
If you are looking to implement this program to service new and existing PPP customers, let us explore how we can leverage SSTech P4 to get you up and running quickly and streamline your ability to get sorely needed funds into the hands of US businesses.