At this point, there's no going back to a pre-pandemic normal. With this realization, business leaders feel under pressure to modernize their digital experiences for a distributed workforce and loyal customers with low code business solutions.
Accelerating software development to provide these experiences is crucial. But business leaders are up against lagging timelines that endanger sustainability, thanks to resource gaps and ever-increasing backlogs.
Your application development approach may be in the way of business success.
Low-Code and No-Code
With many powerful digital tech tools now available and methodologies evolving to emphasize agility and faster deployment, they have had little impact on quickening software development.
Since 2011, low-code business solutions and no-code development platforms have been ready for use. But these are only now considered mainstream technology.
Simply, low-code business solutions and no-code allows business users to develop software through graphical interfaces, with little IT help. With a low-code or no-code development platform, your organization can build software to ignite business agility, deliver engaging customer service and provide operational efficiency and resiliency.
Initiating or increasing your use of low-code or no-code to essentially develop software faster and with less cost, gives your organization a strong competitive advantage.
Here's an infographic showing why business leaders see low-code and no-code development platforms as tools to implement innovative technology in an agile and rapid timeframe.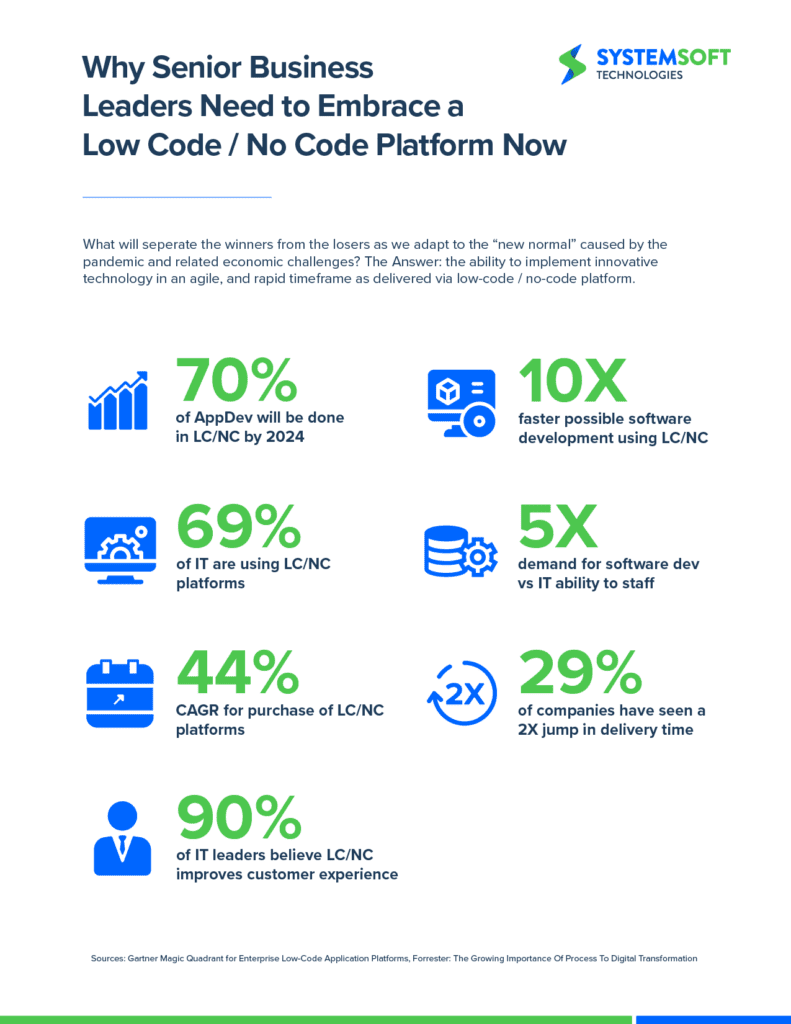 Conclusion
Ready to separate your organization onto the winning side of the "new normal" provoked by the pandemic and erratic economy?
Let's start with answering your questions about the best ways to gain business agility, speed to market and highly secure aspects of software delivered to best serve customers, connect employees and drive your top line through low-code business solutions or no-code.
For instance:
What are low-code and no-code platforms, and why are they considered business weapons for many organizations?
Can these alternatives to traditional application development close the technology skills gap?
How quickly can software be developed to support business agility and innovation?
Security and scalability: How are they addressed through cloud deployment?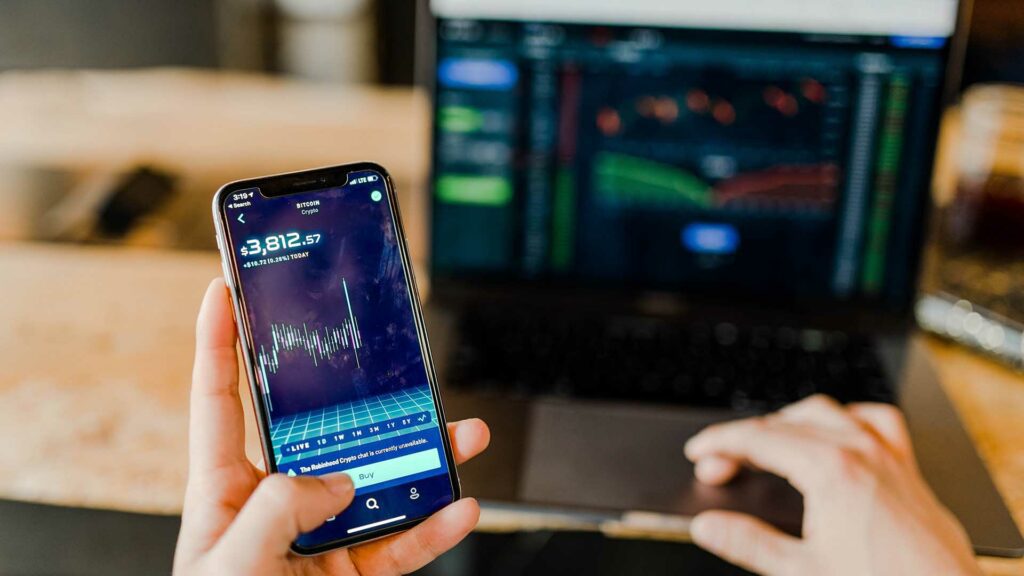 System Soft Technologies (SSTech) can answer these questions and others, as well as share high-value use cases and a roadmap for rapid implementation. We cover our deep expertise of low-code and no-code software development and best practices in a recent webinar.
[Watch webinar: Why Senior Business Leaders Need to Embrace a Low-Code/No-Code Platform Now]
Inquire about our Low-Code/No-Code Workshop, where we partner with clients to identify high potential candidate applications and business challenges best for a low-code or no-code project that's meaningful for your business growth and success. 
About the Author: Eric Leonard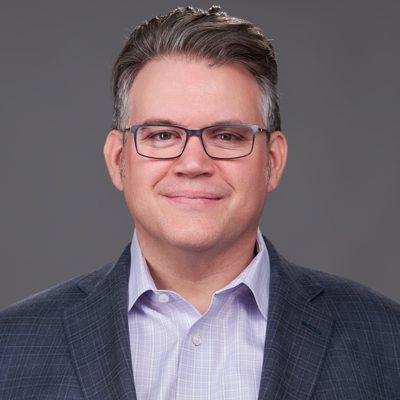 Eric Leonard serves as Low-Code/No-Code and Microsoft Practice Leader at System Soft Technologies. Eric knows application development and cloud offerings inside and out when it comes to business drivers and what builds business value for organizations. And, because he's adept at communicating and presenting, he loves to talk about it.