In a post-COVID-19 world, organizations are seeking new ways to boost their internal operations to drive the bottom line. Those organizations with highly efficient supply chain ecosystems will generate more revenues than traditional ones.
The coronavirus pandemic pushed supply chain industries to use more digital tools to run their supply chains, according to recent Gartner research. The progressive thinking comes from the forecast that organizations will take advantage of integrated supply chain solutions and digitization by adopting innovative technologies to upgrade their conventional supply chain management system or migrate existing legacy systems.
As supply chain organizations began looking for more integrated supply chain management solutions to solve their pain points, visibility became a key focus. And visibility is a good entry point for solutions focused on giving shippers real-time views of their end-to-end supply networks.
External industry pressures and IT demands, as shown in the image below, have created an atmosphere for supply chain improvements with iPaaS.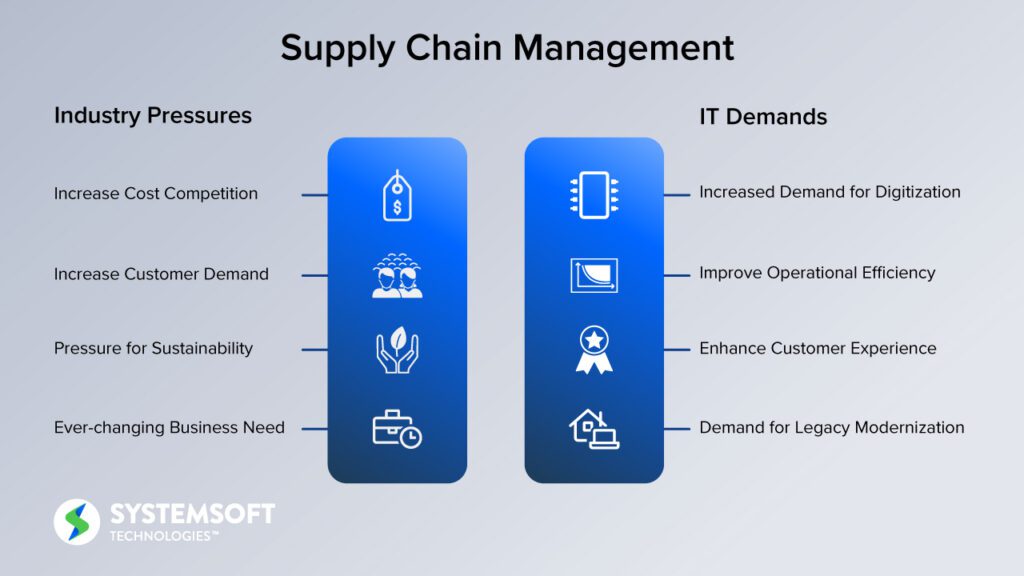 Common Supply Chain Management Challenges
In a traditional supply chain, the increase in cost competition of materials and customer demand have elevated. However, there's no common goal to earn more profits and risks.
Manufacturers are looking to improve customer experience and operational efficiency. Yet, poor information exchange and communication between partners lead to more expenses and process loss.
Due to lack of visibility and reusability and a growing legacy footprint that's complex, supply chain industries are struggling to address increased customer demand. One of the examples of application and business-to-business integration challenges are shown in the two images here.
The two common supply chain management challenges are: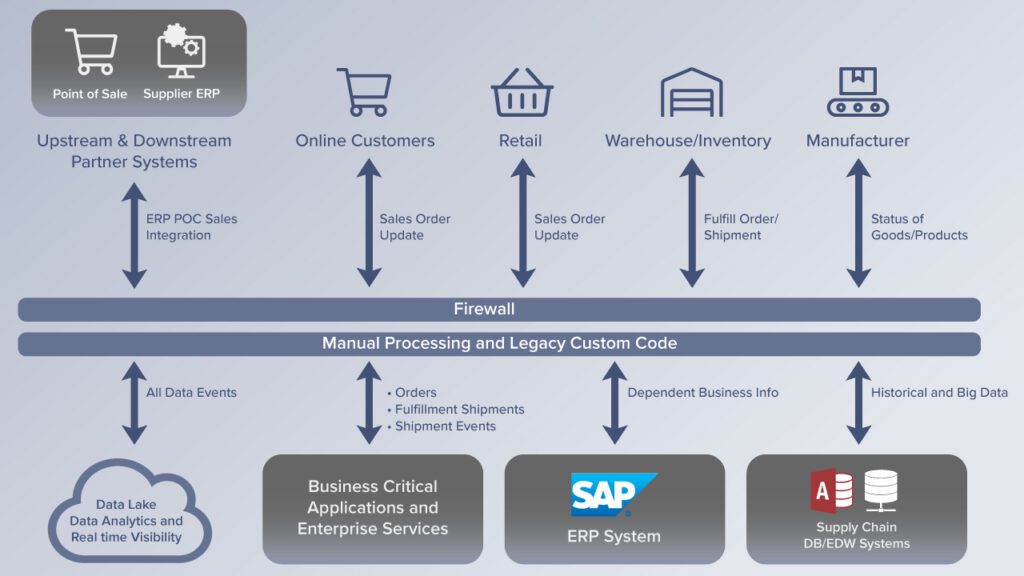 1. Application Challenges
Multi-OS, heterogeneous disparate systems
Formats: IDOCS, XML, Legacy EDI –X12, TRADACOM, eBXML, etc.​
Multi-protocols like JMS, HTTP, FTP, SFTP, JDBC etc.​
Scale multi-partner onboarding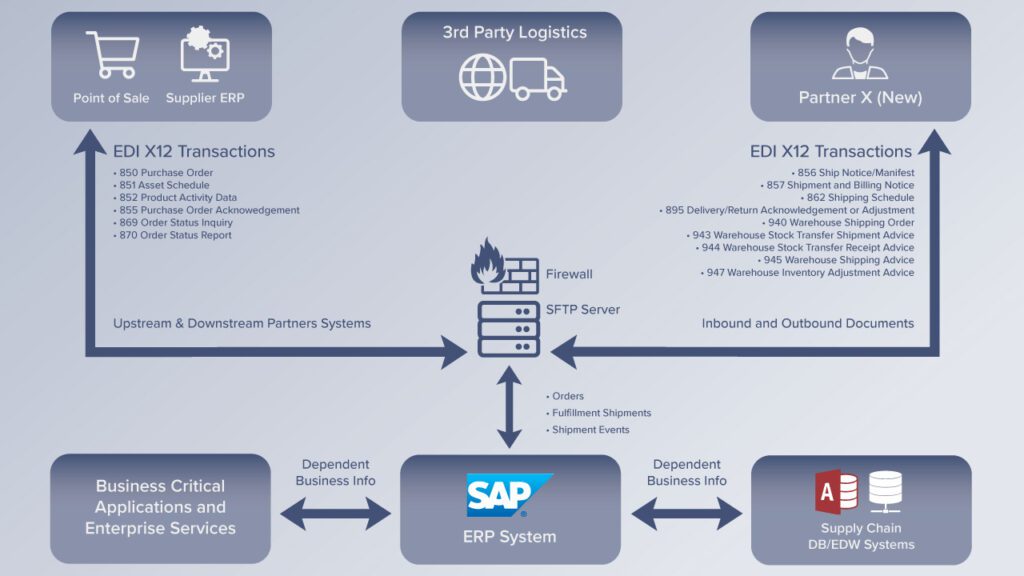 ​2. B2B Challenges
Efficient integration of suppliers, manufacturers, warehouses and stores​
Coordinate activities across the supply chain to improve performance
Increase visibility, transparency and service level​
Reduce cost and bullwhip effect​
Better use of resources​
Outdated, traditional supply chains have many disadvantages. And the connectivity between systems, devices and people is impeding IT organization's ability to address these demands.
What Is iPaaS?
Simply, iPaaS is a cloud-native service platform that integrates data, applications and processes. It's a multi-tenant cloud integration platform, which supports cloud-to-cloud, hybrid and B2B integration. It supports real-time application programming interface (API), extract transform load (ETL) and electronic data interchange (EDI) integrations.
Modernizing Supply Chain Integration with iPaaS
Modernizing the supply chain with an integrated platform as a service (iPaaS) solution will only improve competitive advantages in the market and generate trust between partners. It also will increase revenue, while minimizing risks.
Benefits of Supply Chain Integration
The benefits that both supply chain organizations and suppliers receive by implementing an iPaaS supply chain management system are abundant. However, these systems can be difficult to create and support.
If a system is successfully implemented, there are significant benefits, including:
Reusability, productivity, improved user experience and business agility
Increased collaboration with suppliers and buyers
Faster customer onboarding
Long-term sustainability
Automation and better connectivity
Reduced process loss and increased revenue
More flexibility and improved customer satisfaction
Supply chain integration is expected to deliver significant profit margins for all partners involved. It can decrease wastefulness and increase efficiency results, because of less money and resources being wasted throughout the supply chain, from raw materials collections, manufacturing and transportation management to customer service departments.
Here's a diagrammatic representation below of how iPaaS and API (Application Program Interface) technology solutions will solve the various challenges of supply chain organizations and their partners business needs. This can be done by connecting them in real-time, exchanging information and improving operation efficiency.
When one or more business-to-business partners work together, they are more likely to gain a competitive advantage, thanks to discovering innovative solutions. These creative iPaaS cloud integrations and API solutions can translate into financial rewards and benefits to all participants engaging throughout the supply chain ecosystem.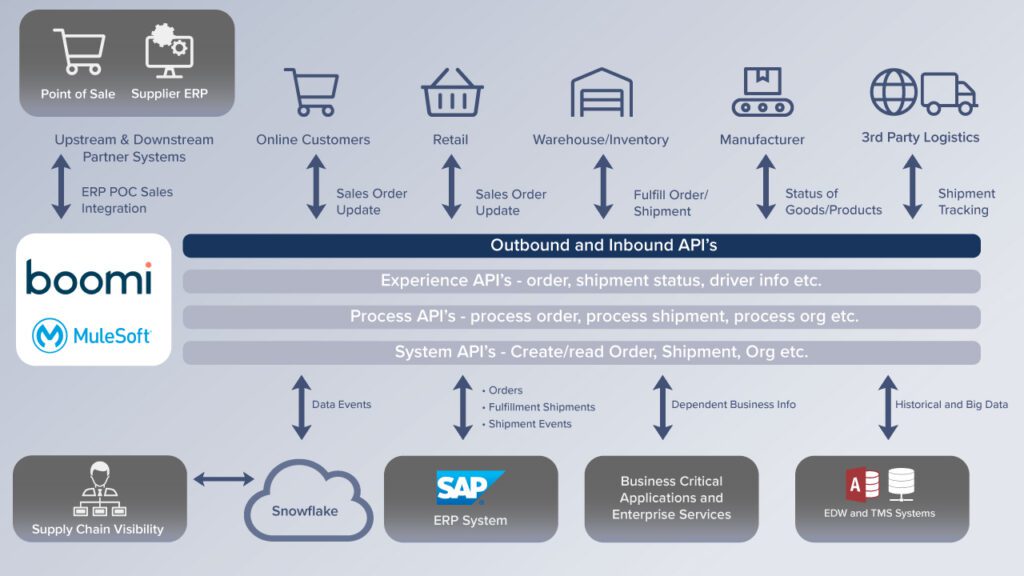 Conclusion
Is your organization struggling with supply chain integration and digitization?
Would you like to learn more about how iPaaS solutions can resolve your supply chain integration pain points?
You can learn more by downloading this white paper, Understanding iPaaS. It supplies a full overview of iPaaS and what you must consider when selecting the right iPaaS solution to fit your organization's needs.
You can also watch an informative webinar on how to accelerate supply chain digitization with modern API-Led integrations
A trusted partner like System Soft Technologies is ready to help your supply chain business grow and succeed. Contact me, so you can get started today.
About the Author: Som Hiremath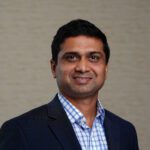 Som Hiremath serves as an Integration Practice Lead at System Soft Technologies and has over 22 years' experience in the IT Industry and over 17 Years in Integration. Som has deep knowledge of large-scale Cloud, On-premises, and Hybrid Integration Solutions, iPaaS, ESB, B2Bi, API, and enterprise integration projects/programs delivery. Som is a Certified TIBCO and MuleSoft Professional, and his industry experience runs the gambit of technology, broadcast and media services, auto/dealer financial services, banking, retail, life science, healthcare, and supply chain.