Which product experience do you want more? A robotic vacuum or the Sony gaming console? There are a lot of factors driving that decision, and one factor is likely how quickly you can get your choice set up and running, so you can start using something you have already invested in. That can have a significant impact on your use of the product and ongoing relationship with the product brand.
Organizations today, aware of the impacts of digital disruption, are attempting to perfect the early stages of the customer experience through faster partner onboarding. Whether it's the retail, distribution and logisitics management or pharma sector, modern supply chain partner onboarding integration is one of the key components for business success. And those supply chain industries are continually refining the life cycle of B2B partner onboarding.
Effective partner onboarding differentiates organizations, allowing them to reinforce their brand, increase customer retention and drive growth.
How to improve B2B partner onboarding?
Organizations must consider implementing the appropriate underlying technology and infrastructure to improve B2B partner onboarding. And have faster-to-market, nimble solutions in place for the ever-changing needs of the business, partners and customers.
Supply chain industries will face devitalizing business challenges if they maintain a slow partner onboarding process. The dire consequence of that includes:
Unsatisfied customers and partners
Delays in the end-to-end supply chain logistics process, creating higher costs
A reduction in new sales and revenue opportunities
A lack of security and corporate compliance controls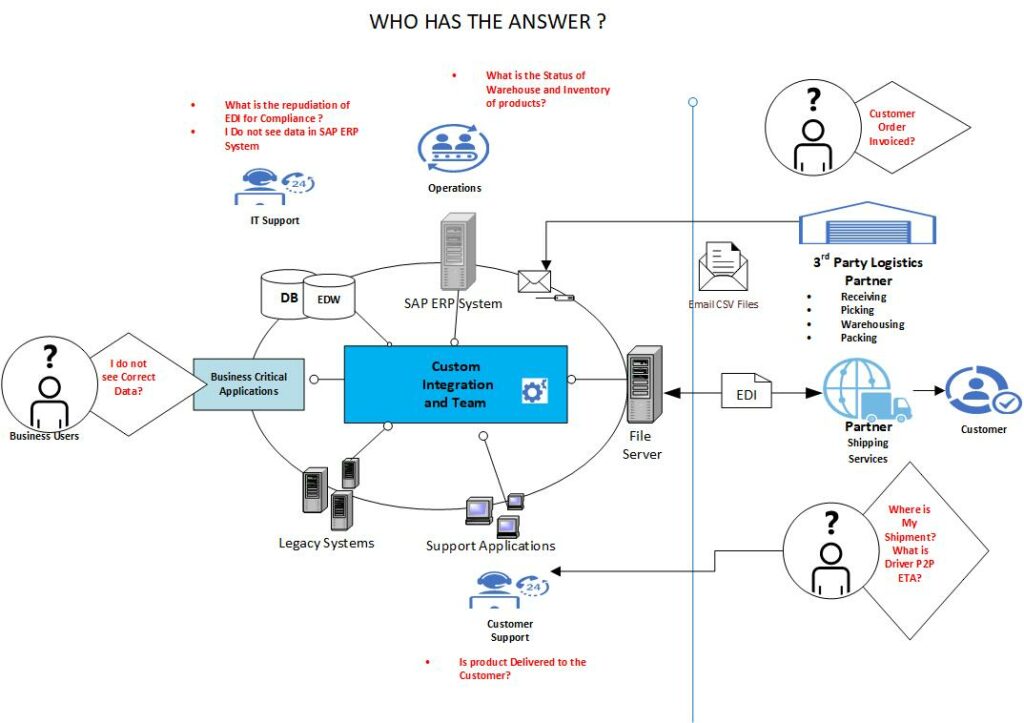 What are the top onboarding challenges?
As part of traditional partner onboarding, many organizations face the following challenges:
Legacy system extension or custom coding
Poor end-to-end visibility of business-critical systems and external third-party systems
Lack of B2B governance and security policy structure
Inadequate knowledge of understanding the B2B integration ecosystem (partner configuration, gateway, EDI formats, protocols, etc.)
When we start debating about the B2B partner onboarding ecosystem, we are discussing the seamless connectivity to your internal systems and to third-party logistics, third-party customers, vendors or supplier systems, which exchange data with high-security policies.
This is not only limited to connecting complex heterogenous, disparate enterprise systems but also involves integrating EDI and non-EDI legacy technologies your trading partners use for data exchange. It also includes deploying hybrid, on-premises and cloud-based applications.
Supply chain partners face the challenges of quickly adapting to the changing new partner onboarding landscape, technologies, capabilities and IT infrastructure. Business systems will accumulate various processes, legacy systems and tools to run their operations. And all these disparate solutions cannot natively and seamlessly connect and share data with one another.
In a traditional, new partner onboarding scenario, as shown in the diagram, every participant in the supply chain ecosystem may be unable to get a faster response.
Faster Supply Chain Partner Onboarding
A faster partner onboarding process creates a positive first impression. It also will increase the chance of partners and customers choosing you over other alternatives.
One of the common best practices of partner onboarding is selecting the best integration and B2B onboarding tool and procedures to optimize your supply chain integration ecosystem.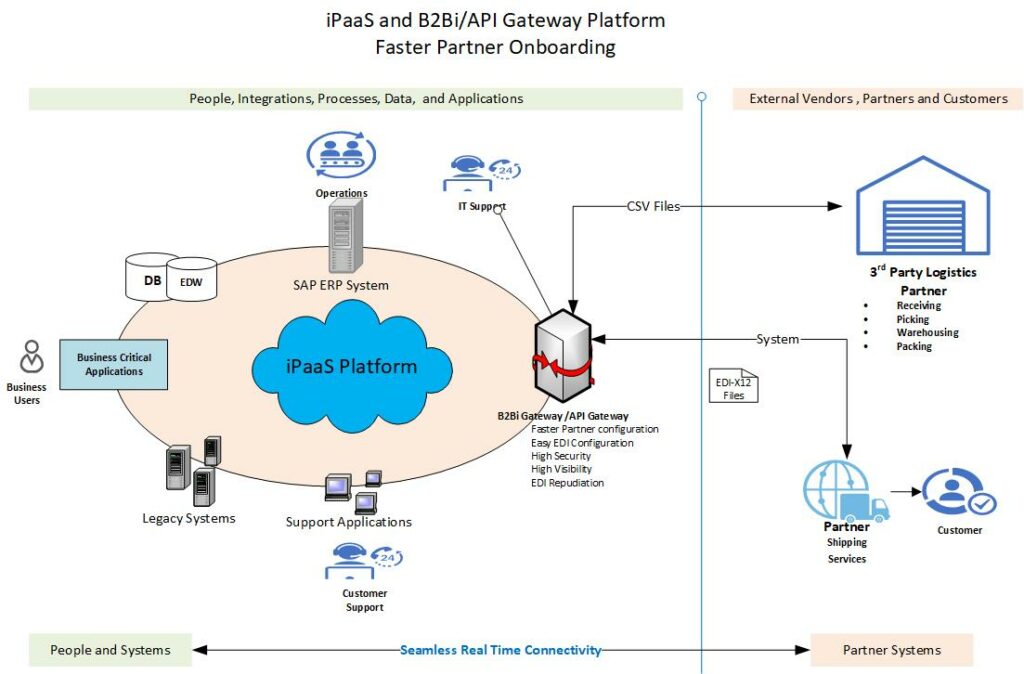 On-premises, cloud, and hybrid iPaaS, B2B and API plaforms will solve the challenges of heterogenous internal enterprise and external partner systems connectivity and data exchanges. It will also ensure a faster onboarding of your partner, with these added IT and business benefits:
Extended integration to provide support for multi-protocols, files and reliability of the transfer of business documents like EDI and X12.
End-to-end visibility of business-critical systems and external third-party systems business data exchange, such as shipment tracking, status of EDI documents, and repudiation for auditing. It's a one-stop shop for management and monitoring of trading partners.
Faster partner configuration governance and increased security.
Faster time to revenue, more flexibly handling partner requests, becoming more competitive and offering more services to customers.
Operational excellence to eliminate integration risks, which prevent partner transactions, remove compromises between choosing speed over visibility and governance, and reduce the risk of costly errors and maintenance.
Business growth, because of corporate compliance, improved vendor satisfaction with increased scalability, and achieved business intelligence.
When B2B organizations can onboard, offboard and modify a data exchange or partner configuration, as they acknowledge dynamic business requirements, they enhance their agility and responsiveness.
How fast can you onboard new partners and applications with iPaaS, B2B and API integration platforms? It depends. A trading partner setup can happen in minutes. A trading partner setup for EDI data transformation (EDI/XML) in eight to 10 hours. And for each subsequent map in two hours or less, pending the protocol setup for:
An application setup, one hour or less.
Configuration, two hours or less.
Automation of the business process, 10 to 12 hours.
Conclusion
You can learn more about supply chain best practices and the right strategy for your organization. A critical thinking partner like System Soft Technologies (SSTech) can help with the selection of the best integration and B2B onboarding tools and procedures, which can optimize your supply chain integration ecosystem and onboarding time.
We're ready to help your business grow and succeed.
About the Author: Som Hiremath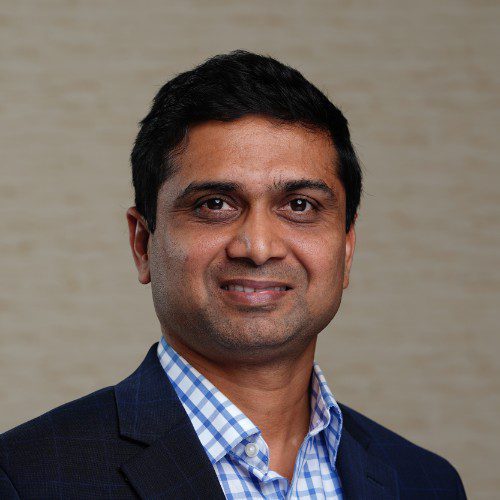 Som Hiremath serves as an Integration Practice Lead at System Soft Technologies. Som has more than 22 years of experience in the IT industry and over 17 years in integation. He has deep knowledge of large-scale Cloud, On-premises and Hybrid Integration solutions, iPaaS, ESB, B2Bi, API and Enterprise Integration projects/programs delivery. He's a Certified TIBCO and MuleSoft Professional, and his industry experience runs across technology, broadcast and media services, auto/dealer financial services, banking, banking, retail, life science, healthcare, and supply chain.