Many organizations are turning to iPaaS providers (or integration-platform-as-a-service) for cloud-based integration solutions.
This is happening largely because cloud computing has completely transformed the information technology (IT) landscape. However, as enterprises deploy Software as a Service (SaaS) and other cloud technologies, they are facing various integration cloud challenges.
Specifically, combining different systems and applications, running on separate platforms, makes the integration cloud service process convoluted.
iPaaS solutions have recently surfaced as a promising solution for tackling cloud integration platform challenges. And while the platform is steadily gaining attention, many business and IT leaders are still unclear about what it is or does.
Let's cover some of the iPaaS solutions basics:
What is iPaaS?
6 reasons why organizations are adopting iPaaS
Top solution providers in the market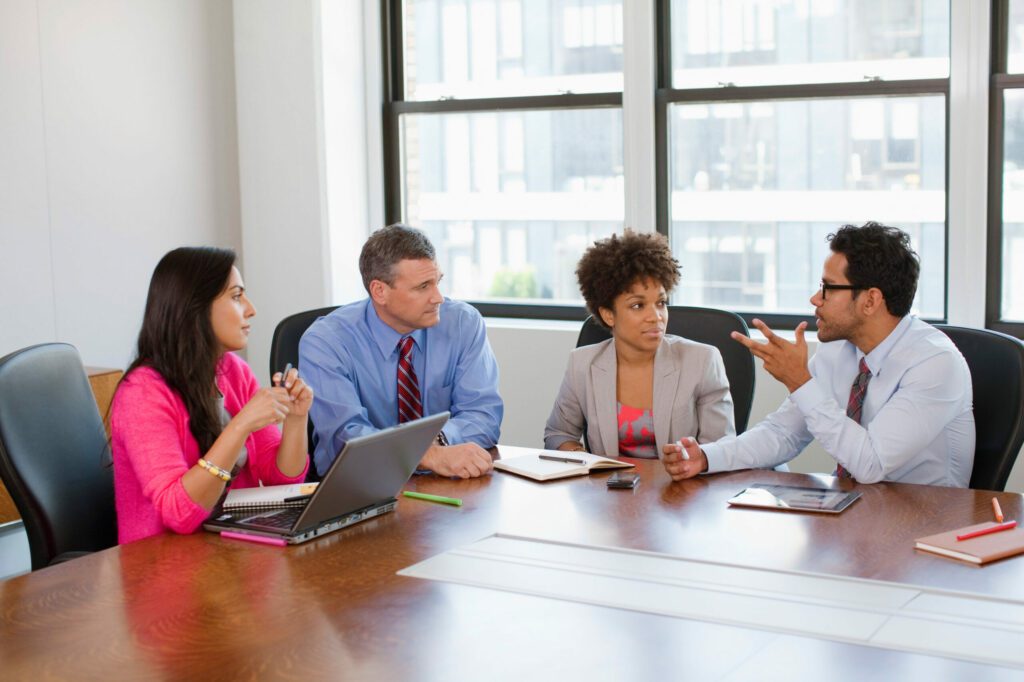 What Is iPaaS?
Simply, iPaaS is a cloud-native service platform that integrates data, applications and processes. It's a multi-tenant cloud integration platform, which supports cloud-to-cloud, hybrid and B2B integration. It supports real-time, Application Programming Interface (API), Extract Transform Load (ETL) and Electronic Data Interchange (EDI) integrations.
Tech analyst Gartner defines iPaaS as "a suite of cloud services enabling development, execution and governance of integration flows, connecting any combination of on-premises and cloud-based integration solutions and processes, services, applications and data within individual or across multiple organizations."
An iPaaS solution is typically used for cloud service integrations (CSI), application-to-application (A2A) and business-to-business (B2B) integration scenarios. And, increasingly, for mobile application (MAI) and Internet of Things (IoT) integration scenarios.
6 Reasons Why Organizations Adopt iPaaS Solutions
1. Cost Efficiency with Agile Project Execution. Connecting silo-based, point-to-point integrations with complex transformations will cost organizations millions. iPaaS enterprise application connectors, reusable solution accelerators and ready-to-market configurable integration packs will enable significant cost efficiencies.
2. Extensibility and Reusability. iPaaS solutions are robust, agile and scalable. They address rapidly changing business needs, empowers users, people, and partners, and supports change management, without affecting production services.
3. Compliance and Security Ecosystem. Organizational compliance and security are one of the greatest concerns of cloud-based integration solutions. iPaaS solutions support advanced security and compliance features, such as authentication using SAML, OpenID, LDAP Directory and OAuth. They also support compliance with SOC2, PCI, GDPR, HIPAA, CCPA and advanced API logging capabilities.
4. Connectivity to SaaS Apps. iPaaS out-of-the-box SaaS application connectors will support the need for seamless connectivity to enterprise SaaS applications like ERP systems, database systems, and social media applications.
5. Greater Efficiency. IPaaS solutions reduce data delivery delays, costs, and labor associated with connecting new systems. From automating minor routine tasks to fully automating complex processes like third-party onboarding, iPaaS solutions save time and resources across the board.
6. Improved Communication. One cloud integration platform means a sole source of truth. Data is shared within the same ecosystem. And everyone can access the data, without misinterpretation, leading to improved communication.
Learn more about how to drive your organization's business agility, scalability and growth through an integration-Platform-as-a-Service (iPaaS). Read System Soft Technologies' latest white paper, "Understanding iPaaS."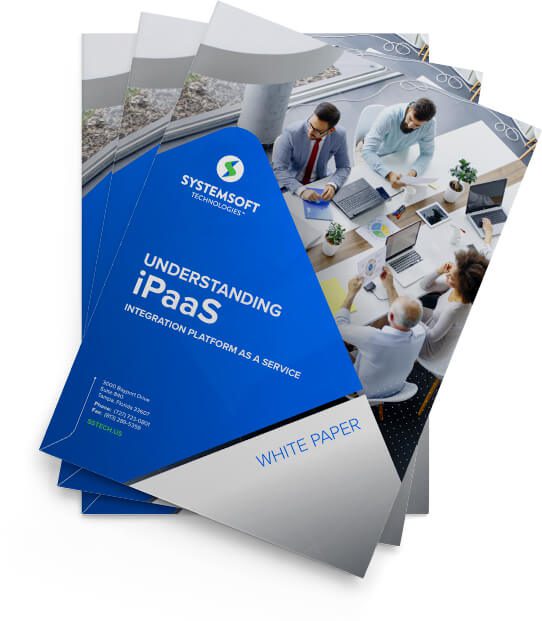 You may or may not be convinced about the benefits of iPaaS solutions. And, if you're considering them, there are many options that can complicate the integration process. With so many solutions and vendors available, it's difficult to choose the one that works best for your organization.
To help streamline your process, here's a look at some of the leading cloud-based integration software providers in the market. *
Top iPaaS Solutions Providers
Zapier
Zapier empowers any organization to integrate their apps and automate work, without writing any code. For growing organizations that want to make the most of their time, Zapier offers an easy, powerful and cost-effective automation solution.
MuleSoft
MuleSoft Anypoint Platform™ is a leading solution for API-led connectivity that creates an application network of apps, data and devices, both on-premises and in the cloud. This hybrid integration platform includes iPaaS, ESB and a unified solution for API management, design and publishing.
Celigo
Celigo is the complete integration platform (iPaaS) that makes integration easy and simple, enabling organizations of all sizes to integrate their systems. Thousands of organizations rely on the platform to synchronize data, automate processes and streamline operations by integrating their cloud applications.
Celigo's integrator.io iPaaS platform empowers both business and IT users to easily integrate any cloud application. Integrator.io offers business users a guided interface and templates with pre-packaged flows, so they can configure, add customized business logic and manage integrations, without writing a line of code. For IT users, integrator.io is a powerful platform to build complex business automation flows, including the ability to add custom JavaScript.
Workato
Workato is the leading Enterprise Automation Platform. Recognized as a leader, it enables both business and IT teams to integrate their apps and automate business workflows, without compromising security and governance. It enables organizations to drive real-time outcomes from business events. There's no coding needed, and the platform uses machine learning and patented technology to make the creation and implementation of automation 10 times faster than traditional platforms.
Dell Boomi
Dell Boomi is an intelligent, flexible and scalable platform, which quickly and easily unites everything and everyone in the digital ecosystem across channels, devices and platforms. With their cloud-native platform, getting started is easy. Just log in and go. And you can scale it reliably and securely as you grow.
Dell Boomi's sophisticated capabilities, combined with an intuitive interface, built-in intelligence and insights from the Boomi community, empower both IT and business users to get more done in less time, so, you can say yes to everything your organization needs to succeed. It's your faster, smarter path to better business outcomes.
Conclusion
As a business or IT leader, your organization is running in a fast-paced, digital era, with a distributed workforce and e-commerce scaling worldwide. This calls for an agile technology foundation, which eases the flow of data, information and interactions for better business outcomes.
The agility, flexibility and scalability offered by iPaaS, along with the growth in platform adoption by both small and large enterprises, suggests iPaaS is well-positioned to solve your modern integration challenges.
* Source: G2s Grid® Report (Winter 2021); G2 – Best iPaaS Software
About the Author: Calvin Fuerst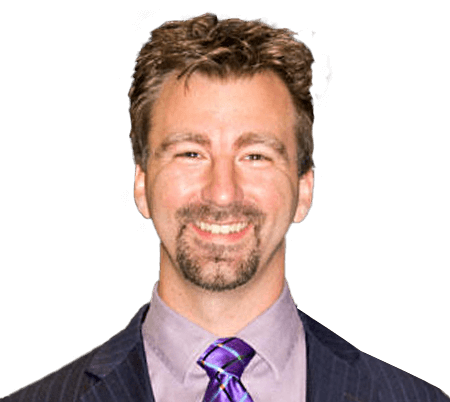 As Vice President of the Technology Development and Integration Practice at System Soft Technologies, Calvin drives all rapid application development solutions and services, including licensing and service deliveries through low-code and no-code platforms, integration platforms and tech accelerators. He has harnessed more than 20 years of experience in technology sales, marketing and software solution delivery.