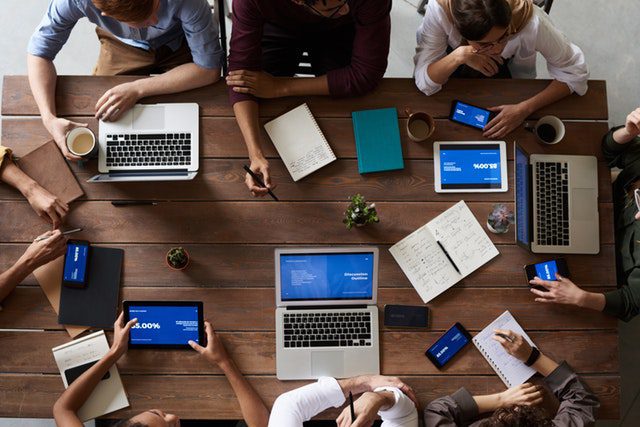 This blog post is the first in a series on Digital Transformation, looking at its impact on organizations and exploring ways they can leverage it for competitive advantage.
Why retention matters so much?
It's common knowledge that with the US unemployment rate at a historic low of 3.5%, the labor market is very tight.
With opportunities a plenty, it's no surprise that approximately 45M employees voluntarily left their job last year. Attrition rates are rising, now 27%, an 88% increase over the last decade. While good for workers, this puts a damper on a companies' growth.
Hiring and retention of "knowledge workers" is even more challenging, especially for small and medium businesses (SMBs).  They provide high-value skills like creativity, problem-solving, strategy development, and operational execution but are also in high demand.  
US knowledge worker job growth is exceeding 2 million per year, further constraining companies in high-growth industries.  
So, what does all of this mean?  Simply, it means that companies need to keep their people growing, especially for knowledge workers.  There's a strong correlation between employee attrition and customer attrition, so addressing this challenge must be a key company strategy.

Wait, but isn't automation the answer?
Automation has been adopted to improve productivity since man adopted agriculture.  New platforms (e.g., robotic process automation) are accelerating this as "bots" continue to grow smarter, taking on more of the routine processes that were handled by employees, especially knowledge workers.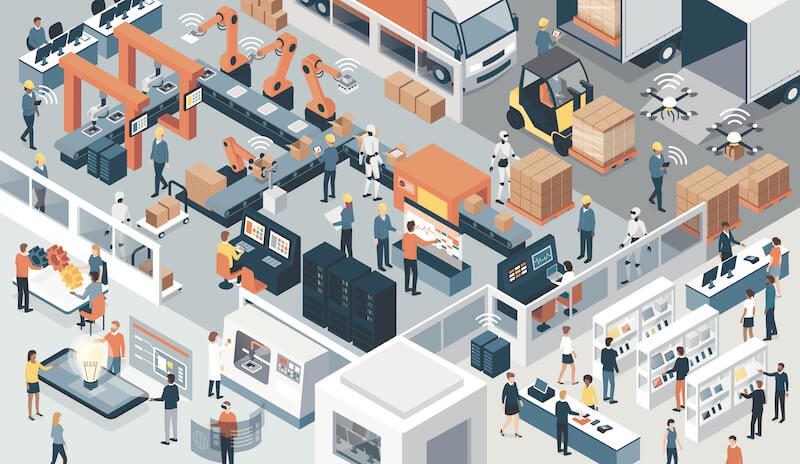 Wait. So, isn't it counter-intuitive for automation to be reducing the need for people at the same time that unemployment is at an all-time low? No, and here's why.
Repurposed New Jobs + Attrition > Job Loss From Automation
The people who used to perform now-automated processes are now being "repurposed" to higher value and more strategic roles.
Due to a tight job market, any attrition must be addressed with new workers.
While automation is driving more adoption of bots, the net effect is that employment continues to rise so companies must find ways to retain their employees and give them tools to boost their productivity.

Why productivity matters?
In 1913, Henry Ford innovated in assembly to cut the man-hours to complete one car from 12-1/2 hours to 93 minutes. He aligned the workplace experience with specific skills and task assignments.
Perhaps an oversimplification, but higher productivity drives higher economic growth, elevating stock / company valuation, in turn elevating wages. It's a virtuous circle. But, productivity drives it.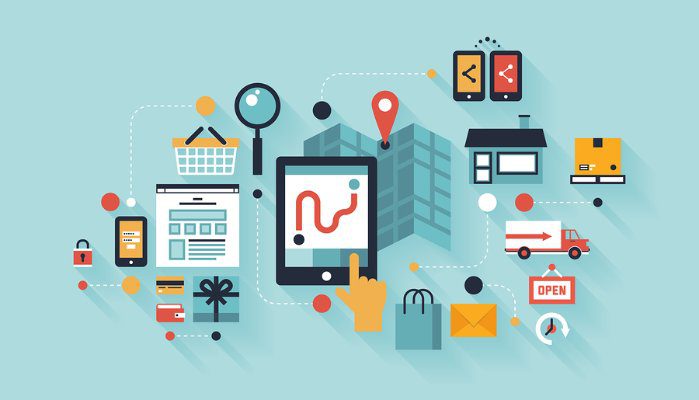 How does employee engagement impact productivity?
Employee experience and engagement drives productivity and involves a number of dimensions:  collaboration, motivation, transparency to organization goals and strategy, tools that match responsibility and ability for workplace personalization.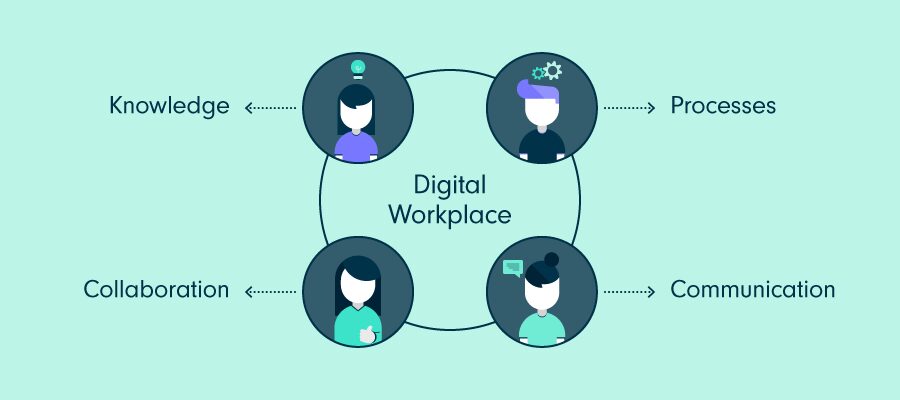 This is especially true for younger workers, one of the most important segments of the employment pool.
Why?
They are used to connectivity, collaboration, and personalization in their personal life, due to things like smart phones, smart homes, and social media.  The digital workplace is table stakes for them.
Why is that important?
Employee experience in an engaging workplace are more motivated and productive.  But the definition of "workplace" is changing. With the trend toward 50% of workers being remote, and their typically being in the upper 80% of pay scales, engagement in this new workplace is going to become even more critical.  
What does an engaging workplace look like? One key feature, and the most difficult to get right, is personalization (AKA as self – curation).
Employees are used to social media platform and e-commerce platforms that understand who they are, their preferences, and what content they consider aligned, relevant, and timely to their needs.
They have an ability to curate and personalize their user experience and content. But at work, all that personalization and self-curation disappears. The systems across all employees look similar, even though roles and responsibilities may vary greatly.
That's the workplace disconnect.
According to Gallup, highly engaged teams are 21% more productive. Personalization drives engagement, but while 95% of organizations worldwide agree that a personalized digital workplace is important, only 38% of companies have implemented it.
That's where digital employee experience (DEX) comes in.
What is Digital Employee Experience?
So much has been written about digital customer experience (DCX) (again, interactive smart phones, smart homes, apps and consumer platforms, etc.). But interest and investment in DEX is beginning to grow.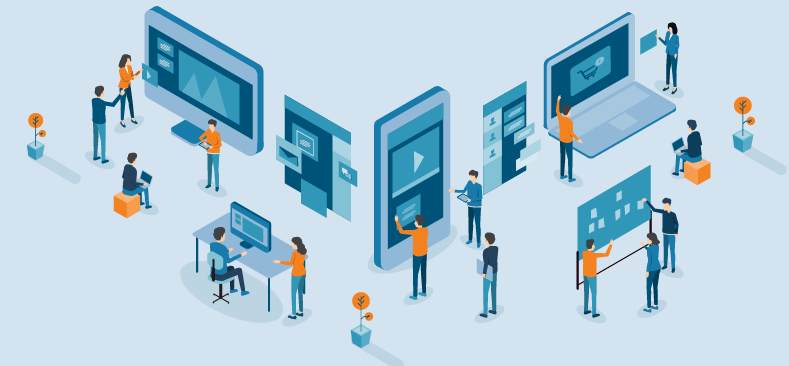 Organizations are finding a strong correlation between a powerful DEX and a compelling CEX. Or more simply put, customers are happy when employees are happy. Not rocket science, I know.
First, what exactly is DEX? It's a workplace systems approach that delivers personalized and self-curated content on-demand and supports collaboration, automation, decision making, employee engagement and productivity.
A DEX is accessed on an employee's phone, tablet, desktop and kiosk (yes, on factory floors, too).
Some key characteristics of Digital Employee Experience:
Content management – DEX learns who the employee is, their preferences, their interests and their historic DEX activity. In then automatically delivers the most compelling and relevant content to them to boost engagement and productivity.
Mobile – DEX provides mobile-friendly content, functionality, data, and applications that adapt to an employee's device. Development and maintenance isn't required to support a wide range of digital settings.
Role and Geography Specific –DEX knows each user's role and geography, so language, format, and content adapt automatically. It knows collaboration partners and patterns, enabling team communication that's fluid and seamless.
Integration Capable – while DEX overlays traditional employee applications, it also needs to integrate with traditional business applications, such as Office 365, Salesforce, Concur, and Slack.
What's the Bottom Line?
To deal with employee attrition, you must engage employees and enhance their productivity.
With consumers expecting and receiving digital services that are personalized, collaborative, productive, and compelling, the want the same at work.
There's a reason Amazon, Google, and Facebook, all leaders DCE, have seen such phenomenal success. They excel at defining and delivering on customer expectations.
Employers must do the same.
System Soft Technologies specializes in the design, implementation, and integration in DEX for SMBs to reduce attrition and boost productivity.  Our clients rely on us to align the workplace and employee experience with consumer digital trends.  
We see this trend everywhere and find nearly all organizations unaware of its importance or struggling with how to adopt DEX.
Whether you do it yourself or engage some help, don't underestimate its growing impact on growth and market success
Learn More
We have a number of webinars we've held or are planning to hold around Digital Transformation. Specifically, we have one planned for March where I'll focus on DEX.  
You can also visit our website section on Business Solutions & Digital Transformation.  
I'll also be monitoring blog comments to address specific questions or get your suggestions on future blog topics.
I hope you found this useful!