If you haven't noticed the difficulties employers are having locking down new IT talent, you haven't been paying attention. If you have noticed, perhaps you've been negatively affected. More than 75% of my clients have remarked about their difficulties in hiring challenges for IT talent during this year.
What about you and your organization? Have you taken a close look at your organization's hiring process? Is your organization getting creative at locking in IT talent?
Throughout the IT landscape, we're currently facing unprecedented hiring challenges. And high turnover rates and changing candidate expectations. With flexibility becoming the expectation of top candidates, it's time to revisit dated hiring practices.
Here are the top 5 solutions for your talent acquisition teams to overcome IT hiring challenges.
1. Pulse of the IT Market
Have you conducted a market analysis of the IT role you're filling? Insights around the position you are looking to fill provides key hiring factors, such as average salary, number of available candidates in the market, competing organizations and the salaries they are offering, and a breakdown of where IT talent exists throughout the U.S. market.
Knowing market rates for open IT positions in your local region is key to success. Employers are experiencing first-day job abandonment and fast turnover for individuals who were offered salaries lower than the market average. This is primarily due to competing offers and other activity in a candidate's pipeline.
Because candidates are receiving as many as four to five messages each week from competing organizations, even if they aren't actively seeking employment, paying competitive salaries is vital for retaining IT talent. We're experiencing higher resignation percentages within 60 days of onboarding and higher rates within the first year. So, it's critical to ensure your top IT talent is competitively paid.
The top motivations for attrition? Dissatisfaction with their pay (63%), a belief that opportunities for advancement are limited (63%) or a lack of feeling respected at work (57%), according to Inc. 2022.
2. Transparency Goes a Long Way
Benefits are another important piece of information job seekers consider for a new IT position. If you're waiting to share this until the end of the hiring process, it may mean losing top talent during the process.
The recommendation is to discuss salary and benefits on day one. Remember that there are also state laws that require mandatory transparency on salary, as soon as a role is originally posted to job seekers.
According to a recent Glassdoor U.S. site survey, 96% of job seekers say it's important to work for an organization that embraces transparency.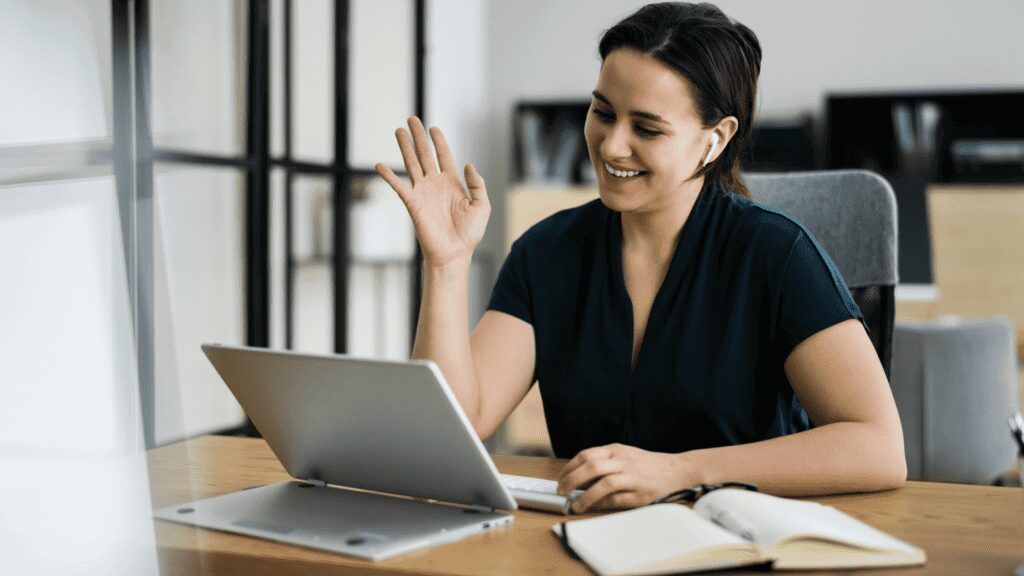 3. Competing in This Market
Organizations with successful hiring records have paid close attention to new candidate-driven requirements. Options to work from home are readily available and candidates are taking advantage of these opportunities, even at a lower salary.
If you're requiring weekly onsite work, understand that you're competing every day against ongoing work-from-home requests from other employers.
Flexibility is listed as one of the pivotal ways to lock in the right IT talent. Work-from-home positions have opened up the market for IT talent across the United States. This creates a chance for employers to hire top talent, even if they don't live in your time zone.
Have you considered what this means for the employee? Flexible hours and overall flex time can go a long way for your talent acquisition team to overcome IT hiring challenges. The way we work has changed. Therefore, the way you hire must, too.
4. Attracting IT Talent
Pay close attention to your online company reviews. Job seekers are reviewing employee complaints and comments. Consider:
According to The Open University, 79% of job seekers say they are likely to use social media in their job search. And this increases to 86% for younger job seekers.
50% of candidates say they wouldn't work for an organization with a bad reputation. Even for a pay increase, reports Betterteam.
92% would consider leaving their current jobs if offered another role with a company that had an excellent corporate reputation, according to Corporate Responsibility Magazine.
5. Timing
Top IT talent is being hired at an alarming rate. The tech industry has an annual average growth of 12%. And there's been a shortage of IT talent, even before the coronavirus pandemic hit. Then, there are passive candidates who accept new positions within 24 to 48 hours of showing interest in a new position.
It's crucial to note the number one reason organizations lose IT talent is because they were hoping to hire based on candidate feedback. However, 35% of candidates say the hiring manager took too long to make an offer. During that waiting period, another competing offer was made and accepted, according to Robert Half International, a management consulting company.
What Can Hiring Managers Do to Stop Recruitment Delays?
Ensure approvals for the hire are in place before proceeding to interview.
Evaluate and shorten the interview process. The days of conducting three or more interviews are long gone. Candidates are accepting competing roles before you make it to the third stage.
Consider combining team members into one interview session. This alleviates the time it takes to schedule multiple interviews for top IT talent.
Finally, recruitment process delays are dependent on your screening methods and interview process. According to Glassdoor, you should consider the following increased timing, based on the type of interview you request:
One-on-one interview: add 4.1 to 5.3 days
Presentation: add 2.7 to 4.2 days
IQ test: add 2.6 to 4.4 days
How to Hire Untapped Talent?
As you face tough competition in the current market for hiring, you must explore untapped resources for top IT talent. To hire untapped talent, look for salaried professionals and solutions consultants from a trusted talent partner. They are a captive audience and exclusively available.
These employees are salaried employees who are available to work in a way that makes sense for your organization. They have part-time or full-time availability and are trusted employees. This means they are ready to work, and their employer has oversight on offers coming in for them.
Conclusion
Using a trusted partner like System Soft Technologies can help relieve your talent acquisition and IT hiring challenges. And it can lead to faster hires.
Consider a recruiting strategy that includes a daily focus on IT talent specific to your needs. System Soft is focused on hiring top IT talent worldwide.
What sets System Soft apart from others?
System Soft partners with organizations to quickly deliver needed talent and lessen the burden of internal HR and talent acquisition teams.
System Soft runs a specialized area of recruiting with each team member. This means that pipelining passive talent is done daily.
System Soft has a bench of available and coming-available IT talent. These are W2 employees who have excellent referrals from working on past projects.
System Soft provides subject matter experts salaried professionals and solutions consultants who fall into their specific practice areas.
System Soft's team acts as a true talent acquisition partner and collaborator of your organization by:
Scheduling time to discuss each role in detail and align candidates to the right culture and technology fit.
Sharing market intelligence with hiring managers, addressing any gaps and/or alignment for success.
Technical screening on hard-to-find talent is taken a step further with System Soft's technical delivery team. They:
Run additional technical assessments, as needed.
Provide suggestions or referrals for talent that's difficult to find.
Interested in learning more or requiring help to:
Conduct a market analysis for IT talent?
Connect with salaried professionals and solution consultants?
Hire IT talent?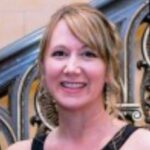 Angel is a Recruiting Director at System Soft Technologies. She's devoted to sourcing, engaging and placing talent for roles in information technology. She has extensive experience in a wide variety of complex IT environments. This empowers her to deliver strategic and zealous advocacy of talented IT professionals, ensuring the best possible positive hiring outcomes.