The rapid pace of technological advancements has led to a war on talent in the Information Technology industry. To bridge the global skill gaps, both employers and employees need to plan and invest in upskilling opportunities. Luckily, the diverse workplace today offers several ways for IT professionals to enhance their skills and stay relevant. Here are some key upskilling trends for 2023.
Data Science: The Top Focus For Upskilling
According to Business Today, data science is the top skill to acquire in 2023, with 83% of data professionals planning to upskill.
With data driving real-time analysis for business, being savvy at pulling and massaging data makes you a valuable resource. To stay ahead in this field, business analysts can add reporting tools like PowerBI or Google Analytics to their skillset. Data analysts should consider advanced coding knowledge in Python, SQL, or R, and visualization skills like building dashboards. Adding Snowflake to your skillset may also be a great ROI.
For Business Analysts looking to upskill, consider adding a reporting tool (PowerBI or Google Analytics) to your skillset.
For Data Analysts, consider adding ETL or advanced coding knowledge in Python, SQL or R. This will allow for further advancement into Data Science.
Adding Visualization skills like the build out of dashboards is another great way to upskill.
As companies look to minimize cost and save on storage space, adding Snowflake to your skillset may be a great ROI. Snowflake has distinguished itself from the majority with its SaaS, zero-management approach. A few key benefits for Snowflake include: data sharing, micro-partitions, storage capacity (no longer an issue), no more buying big servers and easier performance tuning.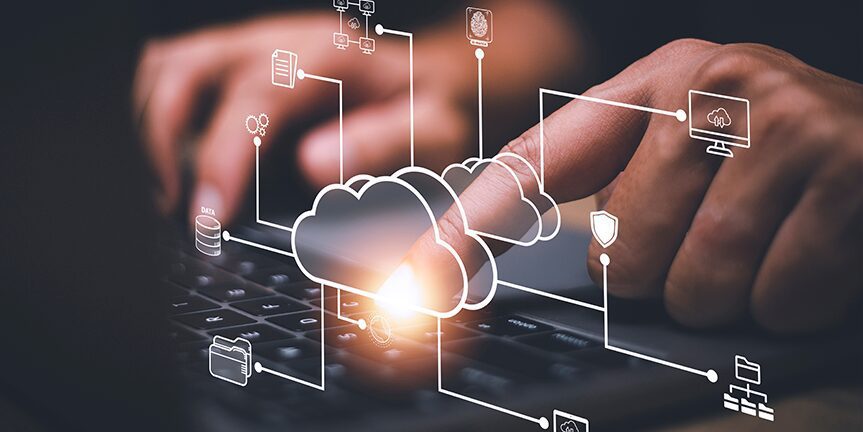 Cloud Platforms: A Key Focus For IT Professionals
With the major focus on cloud platforms in 2023, IT professionals in desktop support should examine paths forward in systems or security administration, or network administration. Cloud-based certifications like AWS Cloud Practitioner or Microsoft Certified Azure Administrator are among the higher sought certifications today. Becoming a subject matter expert in a cloud-based application set can also lead to higher-paying opportunities.
Systems Administrators with a niche focus tend to land higher-paying opportunities, consider becoming a subject matter expert in a Cloud-based application set.
Network Administrators who have experience in Performance and Configuration Management are in high demand.
Cloud-based Certifications will get your resume to the top of the potential candidate list and are amongst the higher sought certifications today, take a look at AWS Cloud Practitioner or Microsoft Certified Azure Administrator. These certifications, with self-motivation and
continued learning, can lead to higher salaries and increased job opportunities.
DevOps/CloudOps: A Fast-Growing Field In IT
With the booming Cloud implementations happening across Enterprise Companies today, DevOps/CloudOps is one of the fastest growing jobs in Information Technology. DevOps/CloudOps engineers have a deep understanding of the software development lifecycle, specifically deployment. To succeed in this field, having a good understanding of continuous integration and continuous deployment is key, along with familiarity with infrastructure as code. Cluster management and containerization, programming, and version control are also crucial.
A good understanding of Continuous Integration and Continuous Deployment will be key to success when growing into DevOps. An Automation Tool like Jenkins is a good place to focus here.
Get familiar with Infrastructure as Code. Using configuration files allows for managing your infrastructure and once set can deploy multiple times, saving time and money. There are various tools commonly used today, Terraform and Azure Resource Manager are among the top picks.
For software configuration and deployment, you will want knowledge in cluster management and containerization. We see Docker as the top requested skill.
Programming and Version control are also key ingredients in the DevOps position.
Final Thoughts
The IT industry is constantly evolving, and upskilling is crucial to stay ahead of the curve. By focusing on these key trends, IT professionals can enhance their skillset and remain competitive in the job market. At System Soft, our seasoned IT recruitment staff is available to discuss any questions or further exploration into upskilling. Please contact us directly to learn more.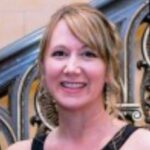 Angel is a Recruiting Director at System Soft. She's devoted to sourcing, engaging, and placing talent for roles in information technology. She has extensive experience in a wide variety of complex IT environments. This empowers her to deliver strategic and zealous advocacy of talented IT professionals, ensuring the best possible positive hiring outcomes.