It's encouraging that Gartner's Report shows that approximately 42% of CEOs initiated a digital transformation process at their organizations. Similarly, Avanade reports that 86% of global business leaders believe they must successfully employ intelligent automation solutions in their IT operations, if they wish to stay relevant in their respective industries during the next five years.
So, it's understood that intelligent automation (iA) adoption will have an impact on market competition. Business leaders and chief experience officers (CXOs) worldwide have sped up their strategies to employ intelligent automation solutions.
The COVID-19 pandemic significantly accelerated rapid digital adoption in the workplace during 2020. Still, digital transformation has always been imminent and is here to stay for the near future, reshaping business.
Even so, if there's one thing technological advancement has taught business leaders, it's a zero-sum game. Those who fail to innovate and keep up will undoubtedly be left behind.
While the goal of having an optimized digital business is clear, the roadmap is not necessarily straightforward. In a rushed attempt to keep up with the pace of digital transformation, most organizations misstep.
They neglect the need for hyperautomation and confuse the use of automation tools. Others are unsure what areas to focus on to meet their specific business objectives or resolve crucial organizational challenges.
So, what is digital transformation, and how are intelligent automation solutions a foremost enabler for your business? Read on to learn more.
What Is Digital Transformation?
Digital transformation is one of the most critical initiatives organizations can undertake to stay competitive during our digital age.
Nearly 56% of early adopters enjoyed the benefits of comprehensive business automation. This shows how intelligent automation solutions hold the potential to help organizations succeed during an era of digital business transformation.
After all, the IDC 2020 Supply Chain Survey Report revealed that 72.8% of respondents affirmed robotic process automation (RPA) will play a crucial role at their respective organizations within the next three years. Supply chain resiliency ranked at the top of their priority list for 28% of survey respondents.
However, automation processes can be daunting for organizations. It requires effort and investment. Hence, the IDC 2020 Report also projects that firms commit 35% of their logistics budget from their business process outsourcing (BPO) services primarily to process automation.
In addition, Grand View Research reports the RPA market will reach $13.74 billion by 2028 at a compound annual growth rate (CAGR) of 32.8.
One of the best ways to enable digital transformation is through implementing intelligent automation solutions.
This article will guide you through the fundamentals of intelligent automation and how it can help your organization achieve its business goals.
5 Benefits of Using Intelligent Automation Solutions for Digital Transformation
Intelligent automation is a comprehensive, tech-enabled system. It combines artificial intelligence (AI), machine learning (ML), robotic process automation (RPA), natural language processing (NLP), and other technologies to execute tasks.
Using intelligent automation solutions to foster digital business transformation has benefits applicable to any business function in an organization. These include:
1. Improved Efficiency and Productivity
Automating tasks means less time spent on manual labor and improving workflows. This can result in higher levels of employee performance and work productivity. According to Avanade, 50% of global business leaders maintain productivity ranks among the top benefits of intelligent automation.
For instance, it substitutes routine office tasks, such as manual data filing and extraction with intelligent document processing (IDP). IDP synchronizes and processes documents faster regardless of data type, enhancing work efficiency and productivity. Some popular industries that use IDP include banking, legal, healthcare and logistics.
Moreover, RPA technologies imitate repetitive human commands to enable work productivity alongside cost-efficiency and time reductions.
2. Reduced Costs
Automation helps reduce your business costs. That's because it eliminates the need for humans to perform specific tasks.
It also allows you to remotely manage decentralized teams worldwide from a central hub. This cuts costs and conserves company resources for other core uses. Tech giants like Amazon, Intel and Nvidia constantly use technologies like AI and RPA as part of their IT infrastructure. This enables them to deliver a swift and improved client experience at affordable rates. It also means fewer workers, which translates to reductions in payouts and bonuses.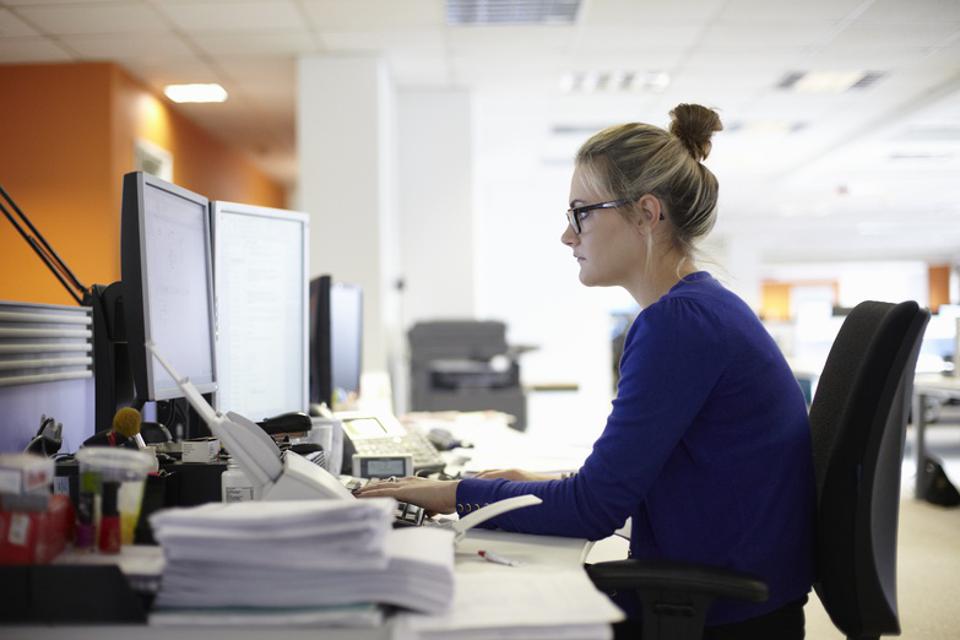 3. Enhanced Customer Experience
Providing a superior customer experience is essential for competing during the digital age. Intelligent automation can help you achieve this by automating tasks that otherwise require human interaction, such as responding to customer queries or complaints.
This way, your employees have more time for other essential tasks like interacting and bonding with customers. This improves your customer satisfaction (CSAT). A research study by Capgemini indicates 63% of organizations have increased their CSAT scores due to iA.
Besides, iA optimizes the operational efficiency of the most basic routine jobs. This helps you reach your financial and non-financial goals, while improving your overall customer experience.
4. Increased innovation
One of the most important aspects of thriving during the digital age is constantly innovating and keeping up with technological advancements. Organizations need their employees to constantly develop modern and creative ways to outperform their competitors.
Avanade reports 43% of business leaders worldwide believe iA will enable more workers to focus on innovative and complex tasks. In addition, the WorkMarket Report shows 53% of employees conclude they can conserve approximately two hours per day through automation.
Of course, intelligent automation enables you to do this by freeing employees' time to focus on other tasks, which require elevated levels of creativity and innovation. With iA, your employees can focus on groundbreaking business projects and innovations.
5. Better Quality Control
Using intelligent automation empowers your organization to closely monitor processes. Overall, this leads to better quality control and greater efficiency. In addition, iA decision engines apply RPA to work processes that yield cost-effective business outcomes.
In other words, there's less room for error when applying iA solutions to your everyday business operations. Moreover, in 2008, the IDC reported human errors during data processing cost an average multinational about $62.4 million per annum.
iA decision engines use machine learning and deep learning to study patterns and analyze relevant data before guiding RPA bots to automate related tasks. Specifically, iA decision engines are built to offer precision learning and data analysis in process automation.
How Can Intelligent Automation Help Enable Digital Transformation?
Now that you've read about benefits of using intelligent automation for enterprise digital transformation, let's look at how it can enable digital transformation at your organization.
Intelligent automation solutions can drive digital transformation by automating manual processes and improving customer experiences. This saves your organization time and significantly lowers your costs.
Automate Manual Processes
An essential part of enabling digital transformation is automating manual processes and repetitive tasks. For instance, what if your organization still uses paper forms to collect information from new clients or customers? To be digitized, these processes must be automated using iA.
Notably, decision engines can be deployed to perform compliance reviews and automate manual checks of invoices in finance and accounting firms. To illustrate, RPA can extract data from invoices, sort them and then arrange them for intelligent automation.
A McKinsey study showed organizations deploying intelligent automation across various industries experienced a 30% to 35% run-rate efficiency. This run-rate efficiency reported by McKinsey was a result of the automation of 50% to 72% of business operations.
Improve Customer Experiences
Another critical part of enabling digital transformation is improving customer experience. For example, you can use intelligent automation to automate repetitive tasks like answering frequently asked questions or taking orders over the phone.
Intelligent automation can help analyze all relevant customer issues and interactions. This will help by simultaneously personalizing multiple customer experiences. This has huge benefits, as it will reduce customer response time delays and boost customer satisfaction.
You must know intelligent automation is beyond cutting the number of employees or generating revenue. It's meant to be a strategic process. It also enables process efficiency and business optimization.
Finally, intelligent automation must be supported by a comprehensive digital strategy.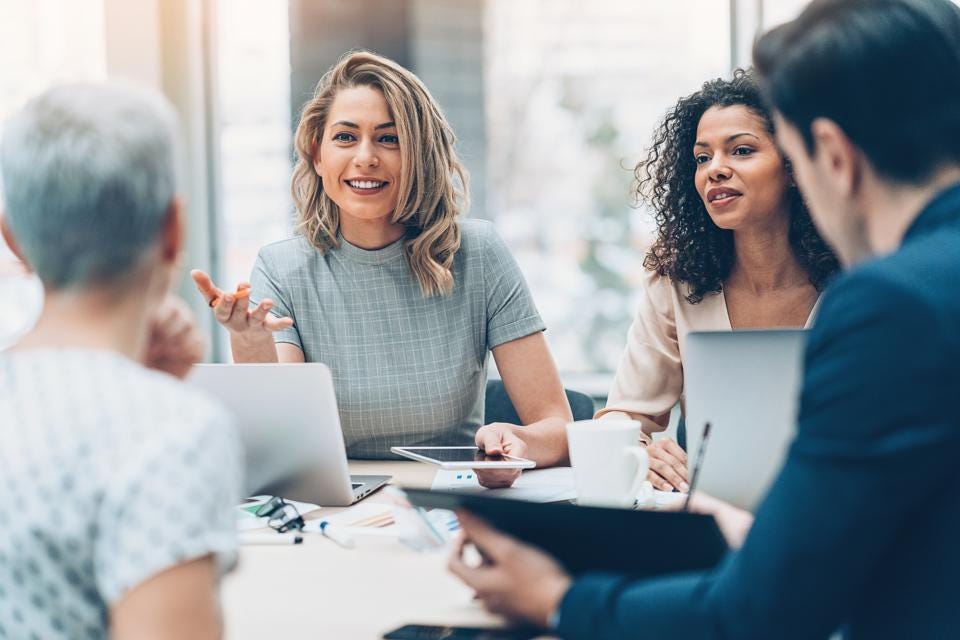 Conclusion
Today, digital transformation is fundamental for your organization to compete with cost-effective process execution models. So, intelligent automation solutions can help drive rapid growth through digital transformation, whether your organization operates in the corporate, financial services, public governance, healthcare, media, education or IT industry.
A trusted iA partner like System Soft Technologies offers fast, flexible, affordable and cost-effective intelligent automation solutions and digital transformation services. System Soft prioritizes process execution optimization, operational efficiency and cost model development to deliver unmatched user experience and customer satisfaction.
Consider subscribing to intelligent automation if you're strategizing to stay ahead of your competition. However, it's best to learn more about hyperautomation and know what tools and areas to focus on. Deploying intelligent automation at your organization still must be done right.
So, you can take your first step toward attaining digital transformation by scheduling a workshop with System Soft. Click here so you can get started today.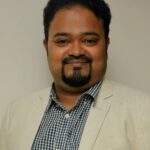 Hari is a Senior Architect in the Intelligent Automation practice at System Soft Technologies. He helps organizations overcome technological hurdles, strategize and roll out an outstanding automation center of excellence through his expertise in software analysis and design and in-depth knowledge of process improvement and automation, artificial intelligence, machine learning and data engineering. He helps develop scalable and reusable automation solutions using his hands-on approach combined with automation tools like Blue Prism, UiPath, Automation Anywhere, Automation Edge, Rainbird and Python.