If you are planning to apply for an H-1B visa for the fiscal year 2024, mark your calendar for March 1, 2023. The United States Citizenship and Immigration Services (USCIS) will open the initial registration period for the H-1B cap on this date. This is a crucial step for foreign workers seeking temporary employment in the US.
What Is the H-1B Registration and How Does It Work?
The H-1B registration is a process where employers submit an online application to register for the H-1B visa program. The registration period is usually open for a limited time, and applicants must provide specific information about the candidate. The USCIS will conduct a random selection process from the pool of registrations to select enough applicants to meet the H-1B Cap of 65,000 for the Regular quota and 20,000 for the Master quota each fiscal year.
If your registration is selected, your employer must file an H-1B petition within the designated period to a specific USCIS field office as instructed on the selection notice. The petition should include certified LCA, fees, and all the information supporting the H-1B job position and the selected registrants.
Is There a Way to Get an H-1B Visa Without Going Through the Lottery?
Yes, if you are already counted against the cap or will work for a cap-exempt entity, you may be eligible for a cap-exempt H-1B.
For instance, if you previously held H-1B status in the US and haven't used up all six years of your stay, you may qualify for a cap-exempt H-1B petition. Also, if you will work for a qualifying cap-exempt institution, you may skip the lottery process and have your H-1B petition submitted at any time.
The H-1B visa program provides opportunities for highly skilled foreign workers to work in the US temporarily. If you plan to apply for an H-1B visa for FY2024, make sure to check the eligibility requirements and prepare your application carefully. The H-1B registration period is only open for a short time, and you don't want to miss your chance.
In Conclusion
In conclusion, if you're planning to apply for an H-1B visa in FY2024, be sure to register during the initial registration period, which starts on March 1, 2023. While the process can be competitive, there are options for cap-exempt H-1B visas that may be worth exploring if you qualify.
System Soft's immigration legal team consists of knowledgeable and experienced attorneys and well-trained legal staff, that have years of experience successfully helping the company's technology professionals and clients worldwide through this process.
About the Author: Tzu-Hui (Olivia) Chien, Esq.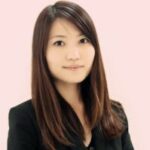 Tzu-Hui (Olivia) is an immigration attorney at System Soft Technologies. She's devoted to the practice of U.S. immigration and nationality law, including applications for permanent residence and temporary visa petitions. Through her extensive experience in a wide variety of complex immigration matters, she provides strategic planning advice and advocacy of talented professionals to ensure the best possible chance of positive outcomes.