H-1B is a nonimmigrant visa classification for foreign workers arriving in the United States, temporarily working in a specialty occupation. Every year the U.S. Citizenship and Immigration Services (USCIS) office receives a sufficient number of petitions needed to reach the H-1B cap. Once those numbers are fully used, H-1B visa classification won't be available for that specific fiscal year.
After reaching the cap, are there any other visa options available for U.S. employers to hire foreign employees as they fill their labor shortages? Here's an overview of the H-1B1 program as an alternative to the H-1B visa classification.
What Is H-1B1 Visa?
H-1B1 is one of three H-1B sub-classifications. It's specifically allotted for the temporary nonimmigrant workers from Chile and Singapore in a specialty occupation.
In more detail, the H-1B1 program was created by the U.S.-Singapore Free Trade Agreement and the U.S-Chile Free Trade Agreement. These agreements took effect on January 1, 2004. They provide temporary employment authorization for Chileans or Singaporeans coming to the United States, performing services in a specialty occupation.
Are There Annual Limits on H-1B1 Visa?
Yes, H-1B1 visas are limited to 1,400 Chileans and 5,400 Singaporeans each fiscal year. These numerical limits fall within the regular H-1B annual limit of 65,000.
If the H-1B1 visa limit is not fully used, the unused numbers will be added in the next fiscal year's regular H-1B cap.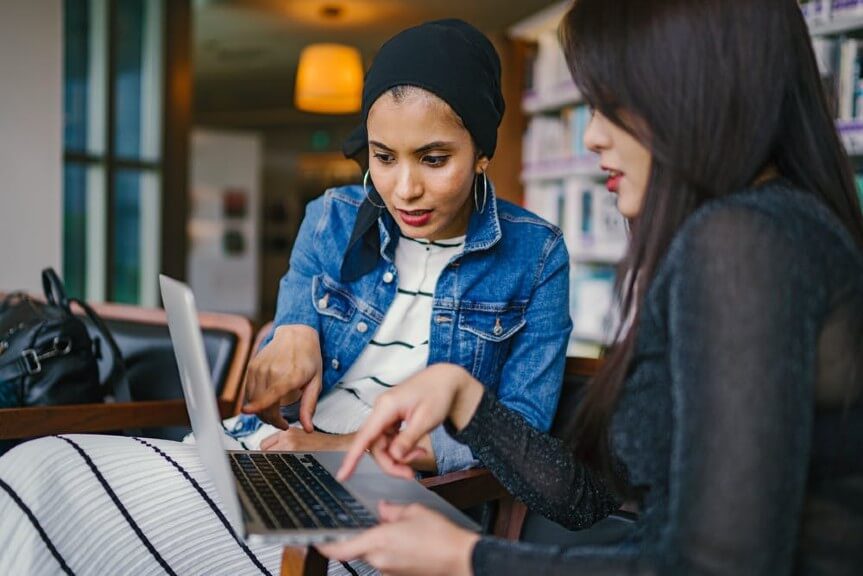 What Are General Requirements of H-1B1 Visa?
Your position must be a specialty occupation, which requires the theoretical and practical application of a body of specialized knowledge.
You must have at least a bachelor's or higher degree in a related field of specialization.
You need an U.S. employer, because H-1B1 visas are unavailable for self-employed individuals or independent contractors.
Your employment as an H-1B1 must be temporary. You must show that you will go back to your country once your H-1B1 employment is terminated. Unlike H-1B, which is dual intent and allows you to come to the United States for temporary employment, while intending to immigrate to the United States, is not allowed.
For your initial admission as H-1B1, no I-129 petition is required. You can apply for H-1B1 visa at the U.S. consulate in your home country by submitting a visa application, along with required supporting documents.
H-1B vs. H-1B1
Because H-1B1 visa is a sub-category of H-1B, many of H-1B rules apply to this program. However, H-1B1 has some of its own rules.
The following table gives you an easy understanding about the similarities and disparities between H-1B and H-1B1.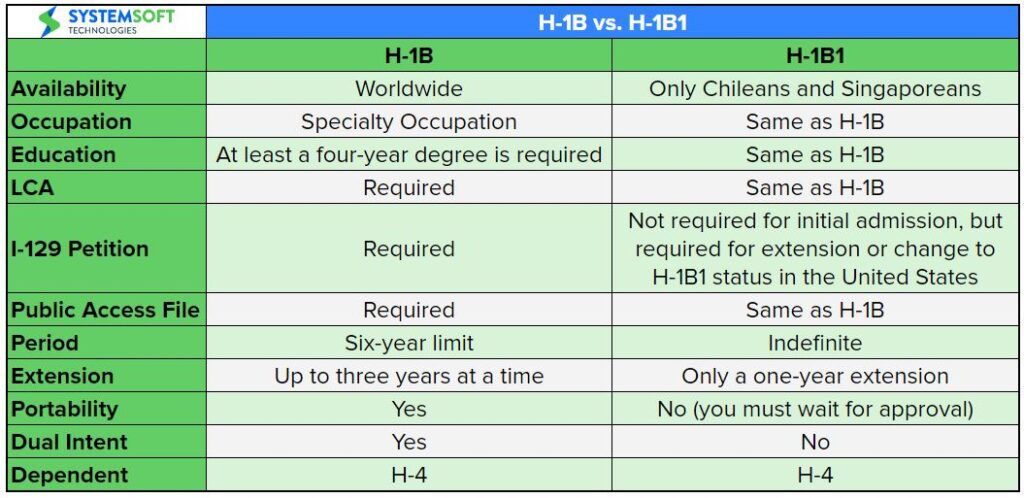 Conclusion
Unlike the H-1B visa, the H-1B1 annual limit hasn't ever been reached. And it's always been available. Therefore, using H-1B1 is a good H-1B alternative, if employers have qualified employees from Singapore and/or Chile.
The immigration attorneys at System Soft Technologies have assisted its foreign employees for their visa options. Learn more and connect with System Soft's immigration attorneys for immigration assistance.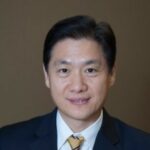 Seong is an In-house Immigration Attorney at System Soft. He handles all aspects of employment-based and family-based U.S. immigration legal matters. He currently focuses on non-immigrant visa petitions, PERM labor certification and the immigrant visa petition process for employees at System Soft. With extensive experience advising corporate clients, he also provides guidance about U.S. immigration laws and regulations.