Marketers face a new challenge and can no longer ignore what's coming in a cookie-less digital world.
Consider that Google announced in early 2020 it will stop using third-party cookies in Chrome before 2022. That means the Alphabet company is joining a growing list of browsers ditching the notorious tracking technology.
But the end of third-party cookies does not mean the end of tracking. And the need for true end-user consent to process personal data will persist long after third-party cookies and the technologies replacing them.
Other browsers like Safari and Firefox have been blocking third-party cookies for years. Apple started limiting the use of its device ID on iOS apps. Trackers have simply resorted to workarounds, other methods and new technologies, enabling them to track users just the same.
The thrust toward better protecting online user privacy hinges on people giving consent; whether to allow or forbid strangers, such as advertisers, website publishers and other third-party technology providers, from collecting their personal data. This right has been sitting at the center of most data privacy laws, such as GDPR and other privacy regulations spreading worldwide.
As the Cookie Crumbles
So, the cookie crumbling actions of Google and other popular web browsers are leading a trend making it more difficult for your organization to implement targeted digital marketing initiatives. And it reduces the ability of your organization to track and segment customers and prospects.
These new challenges are blocking how your organization engages with your audiences, while respecting their privacy. Many are struggling with what to do next.
However, the elevated importance of consent, changes in advertising technology, inhibited tracking ability and increasing regulations are challenges that can be overcome.
It starts with understanding there are two personalities of your customer. The one that wants personalization, and the other that wants privacy. What it comes down to is a balancing act: Structuring your marketing strategy to be compliant and personalized, but still effective.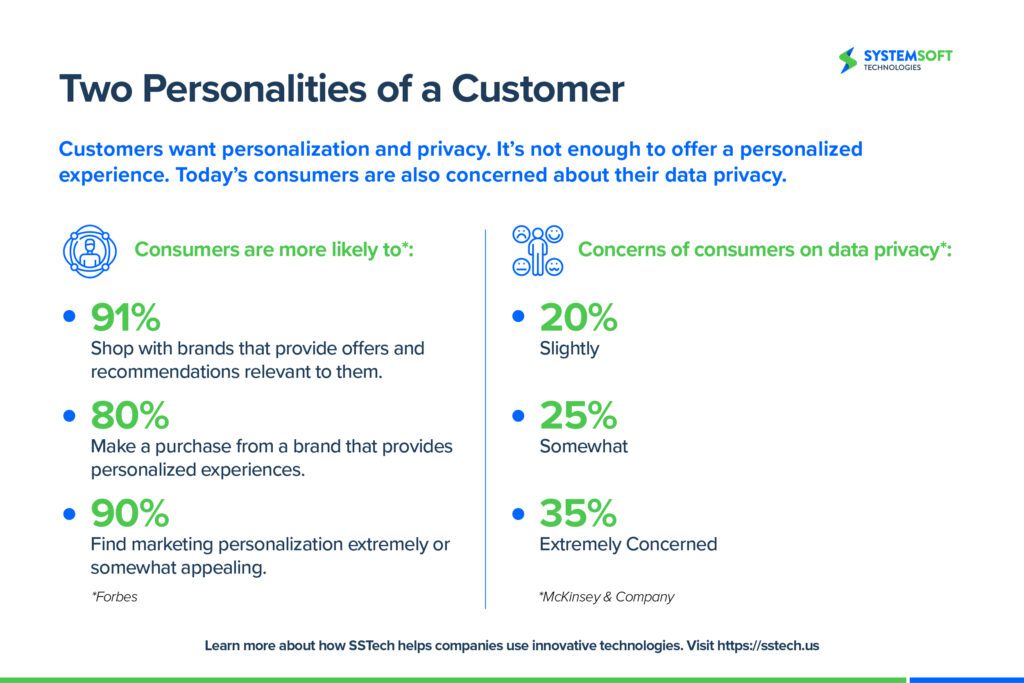 What can marketers do?
Marketers can attack with solutions comprising of UX (user experience), tech stack or ecosystem. Or a combination of the three.
And there are many questions to ask yourself and organization leaders to understand the magnitude of the issue for your brand, growth goals, tech stack and operations model, as well as the roadmap to implementation when selecting the proper solution.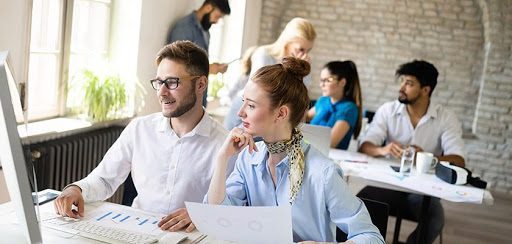 Watch This On-Demand Webinar on Compliance, Tracking, and Reporting
System Soft Technologies (SSTech) recently presented an online seminar to help marketers grasp the three primary ways organizations are overcoming these challenges. Those ways include the use of data marketing firms, customer data platforms and customer identity graphs.
Using a case study, our UX and digital marketing experts explained the criteria used to assess each of these solutions to make the right choice and enhance the ROI of your digital marketing, which is privacy safe, yet targeting the right customers.
[Watch on-demand webinar: Digital Marketer's Dilemma: Find the Right Way to Balance Compliance and Tracking]
During the on-demand webinar, you will also find out about our no-cost QuickStrike Workshop, where we:
Assess your ability to address consent compliance and data privacy requirements.
Review your current technology stack and how it supports customer identification, tracking and personalized digital marketing initiatives.
Identify a tactical plan for enhancing your ability to improve customer tracking and digital marketing ROI through the right approach.
Watch the on-demand webinar on compliance, tracking, and reporting, then contact us about scheduling a free QuickStrike Workshop today by clicking here.