The U.S. Citizenship and Immigration Services (USCIS) Policy Manual (Volume 7, Chapter 8) states a pending I-485 application can be transferred to match with another approved or pending immigrant petition. This can be done without filing a new I-485 application and paying fees again, under certain conditions. If done, this transfer of underlying basis (TUB) or interfiling EB-3 to EB-2 or other categories must be treated as if it were a new filing.
For USCIS to grant an interfiling or transfer of underlying basis EB-3 to EB-2 or other categories, there must not be any break in the continuity of the I-485 applicant's underlying eligibility through the date USCIS receives the written transfer request.
Applicants also must provide the necessary documentation to establish eligibility and admissibility for the new adjustment category. And the visa number must be immediately available and current for the new immigrant visa on the date the transfer request is made.
System Soft Interfiling EB-3 to EB-2 Success Story
Recently, an employee at System Soft had an approved I-140 under the EB-3 category. This employee already filed his I-485 Adjustment of Status based on the approved EB-3 in 2020.
System Soft's immigration attorneys revisited the employee's EB-3 petition. After review, it was immediately determined he'd benefit from the interfiling process. So, System Soft upgraded his EB-3 to EB-2. Then, a request was made for a transfer of underlying basis of his long-pending I-485 to the newly approved EB-2.
The System Soft employee's I-485 was approved within six months after the interfiling request was received by USCIS.
Conclusion
The immigration attorneys at System Soft provide legal counsel for its employees and their immigration matters. Learn more and connect with System Soft's immigration attorneys for immigration assistance.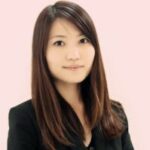 Tzu-Hui (Olivia) is an immigration attorney who is devoted to the practice of U.S. immigration and nationality law, including applications for permanent residence and temporary visa petitions. Through her extensive experience in a wide variety of complex immigration matters, she provides strategic planning advice and advocacy of talented professionals to ensure the best possible chance of positive outcomes.