Are you an E, H, L, O, or TN nonimmigrant worker who has recently lost your job? USCIS has recently released an updated announcement outlining various options that can help you maintain your lawful immigration status within 60 days of losing your job. These options can be confusing so let me summarize your options for you.
Firstly, it's important to note that leaving the United States is not your only option. In fact, you have a couple of options that can help you stay in the country and maintain your status. You can either "port" your H-1B to a new employer or apply for a change of status to a different immigration status.
There are some important details regarding the 60-day grace period that you should know as you figure out which option might work for you:
The grace period starts from the day after termination of employment, whether it was voluntary or involuntary
You are granted a grace period for each authorized employer petition
You can be rehired during the 60-day grace period
The EAD of your spouse will remain valid during the grace period
The grace period ends as soon as you depart from the United States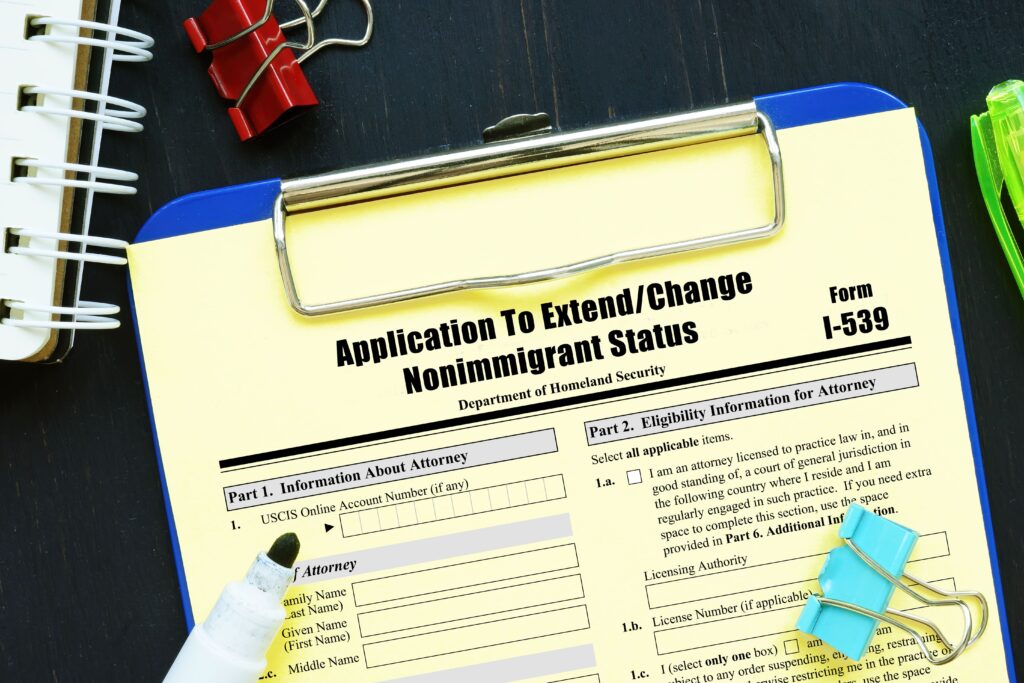 Finding a New Job and Change of Employer (Portability)
If you're an H-1B nonimmigrant worker, you can begin new employment as soon as a new employer properly files a new H-1B petition within the 60-day grace period. This means that you won't have to leave the country and can maintain your status.
Also, if you have an I-485 application pending for at least 180 days, you can transfer or 'port' to a new employer in the same or similar occupational classification.
Change to Another Non-immigrant Status
Another option for maintaining your status is to file a non-frivolous application to change your status within the grace period. This will "toll," or stop, the accrual of unlawful presence until the application is adjudicated. However, it's important to note that you cannot work without authorization either before the application is filed or while it's pending, and you must maintain your status prior to filing the request for a change of status. Nonimmigrant options for change of status include F-1 (student) or B-1/B2 (visitor).
Change of Status and Employer
If your change of status to B1/B2 status (I-539) is pending and your new employer files an I-129 under Premium Processing, USCIS will generally process the pending I-539 and the I-129 together during the premium processing timeframe and issue concurrent decisions. Additionally, changing your status to B1/B2 is permissible even if you have an approved or pending I-140. In addition, searching for a new job and taking interviews are allowed while in B1/B2 status.
Issuance of Employment Authorization under Compelling Circumstances
Nonimmigrants who are the beneficiaries of an approved I-140 petition may be eligible for compelling circumstances EAD for up to one year if their priority date is not current and they face compelling circumstances. However, nonimmigrants who begin working under compelling circumstances EAD will no longer be maintaining nonimmigrant status but will not accrue unlawful presence.
In the context of U.S. immigration policy, "compelling circumstances" refers to situations that, while not involving an immediate threat to the applicant's life or health, nevertheless are sufficiently severe to warrant special consideration. While the exact definition may vary based on individual cases and the discretion of USCIS, these circumstances generally fall into four broad categories:
Serious Illness and Disabilities: This could involve a personal or family health condition that would make leaving the U.S. a serious hardship. For example, if a nonimmigrant worker or their dependent is undergoing critical medical treatment which cannot be continued or replicated in their home country.
Extreme Financial Loss: The applicant might face extreme financial hardship if they were required to leave the U.S. This could be due to a significant devaluation of the currency in the home country, the sudden loss of a business or significant personal assets, or other financial crises.
Significant Disruptions to Employment: If the applicant's visa category is changed suddenly due to changes in U.S. policy or the closure of a business, and this leaves them without the opportunity to adjust their status or seek other employment, this could be considered a compelling circumstance.
Other Substantial Reasons: Compelling circumstances can also include situations that aren't necessarily directly tied to significant harm but are still considered sufficiently compelling to grant relief. For instance, a situation where an applicant is the primary caregiver to a U.S. citizen who is unable to care for themselves.
Nonimmigrants who are the beneficiaries of an approved I-140 petition may be eligible for an Employment Authorization Document (EAD) for up to one year under compelling circumstances if their priority date is not current.
However, keep in mind that the USCIS considers each case individually, and whether a particular situation qualifies as a "compelling circumstance" is ultimately up to their discretion. Because the determination is so case-specific, it is recommended to consult with an immigration attorney to assess the potential strength of your case if you believe you are in such circumstances.
Expedite Criteria
Some circumstances may warrant expedited adjudication, including applications to change status to a dependent status that includes eligibility for employment authorization. USCIS has provided examples of where an application to change status from H-1B to L-2 may be eligible for expedited adjudication to prevent severe financial loss. One example might be, an individual who has been unable to find a job and their spouse was an L-1 visa holder, they could apply for a change of status from H-1B to L-2 (dependent of L-1 visa holder); and given the potential severe financial loss, their application could qualify for expedited processing, allowing them to receive work authorization sooner.
Departure from the United States
If you decide none of the above is a fit for you, remember that H-1B and O workers who choose to depart the United States must be paid the reasonable costs of transportation by their employer.
Final Thoughts
At System Soft, we understand that job loss can be a difficult and stressful experience for nonimmigrant workers. That's why we offer strong project opportunities and immigration support to help our prospective employees navigate this challenging time. Our team is committed to providing guidance and resources that can help our employees maintain their lawful immigration status and continue to pursue their professional goals. We believe that everyone deserves a chance to thrive in their careers, and we are dedicated to supporting our employees in every way we can.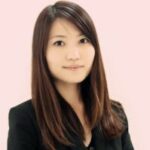 Tzu-Hui (Olivia) is an immigration attorney who is devoted to the practice of U.S. immigration and nationality law, including applications for permanent residence and temporary visa petitions. Through her extensive experience in a wide variety of complex immigration matters, she provides strategic planning advice and advocacy of talented professionals to ensure the best possible chance of positive outcomes.