As a minority-owned business, we recognize the value of diversity as a catalyst for equality and expression. We embrace it, because when we hold hands in respect and acceptance, we can overcome barriers that limit our ability to capitalize on the unique fabric of our organization.
That is why we are proud to honor the rich heritage of Black History Month during February. As we celebrate many accomplishments, achievements, advancements and broken barriers, we want to especially acknowledge trailblazers within our local community and industry and appreciate the difference-makers at SSTech.
Join us as we celebrate Black History Month and the impact those have made across our industry.
This employee spotlight is on Michael Terry, who serves as Art Director at SSTech and lives in Atlanta. Michael became part of the SSTech family during the summer of 2020. He oversees a collaborative team of designers, video production specialists and content specialists, as well as UI and UX designers.
In his own words, learn about his motivations and how Black history has shaped his life.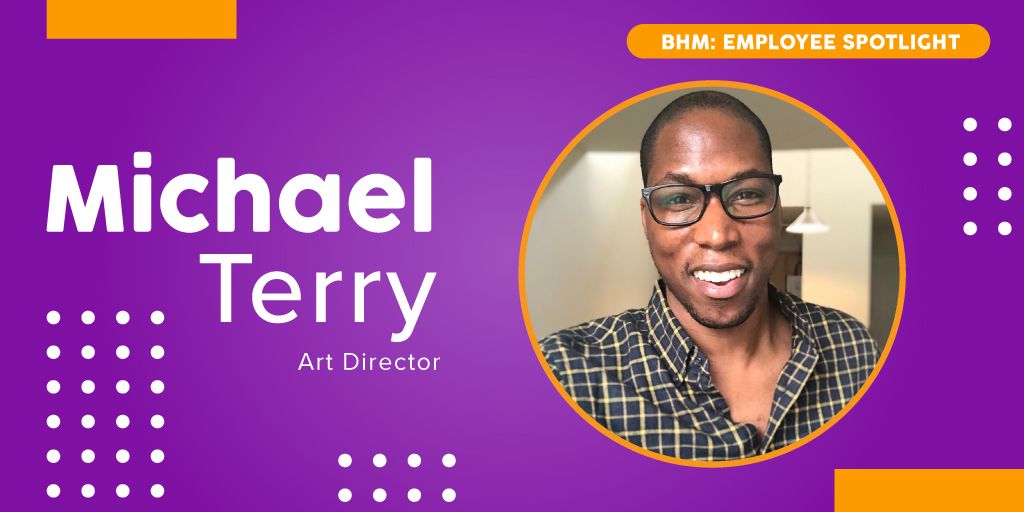 How has diversity impacted your career decisions?
Diversity plays a huge impact in my work. When designing, along with my team, I always look to feature as much race and diversity in the content we design, whether it is for a brochure, infographic or even video.
I make a conscious decision to look for African American, Asian, Hispanic, Indian, White and other races to visually show, because people need to see themselves in the designs we create. Design is not a one-size-fits-all; every color and race is important to show, so I try to convey that message to my team.
The team of designers we have are very diverse from their ethnicity to cultural background, and I like that when I get on a call with them, I see that diversity on the call.
I even make it a goal for myself to recruit diverse people and to make sure that every candidate I interview is not just a strong designer, but also adds some flavor to our already amazing team.
What's a fun fact about you?
I enjoy figure skating and play viola.
What is one of your favorite quotes or sayings that has impacted you?
"The bitter work was worth it." ~ Avatar: The Last Airbender
Being a black designer, I have seen very few other blacks in my career at the corporate level working in professional design. I've been used to walking down the hallways before COVID-19 and being the only black male designer on the team.
At times it's scary, because I realize the mantle on my shoulder about how I act and carry myself is seen by all. I know that people are watching and what I do sets the standards for other Blacks who follow in my footsteps.
On the other hand, it makes me realize that breaking barriers and the bitter work to get where I am, so that others might have a fighting chance, is worth it. The bitter work, so they don't have to fight the fights I had to fight to just get my foot through the door or not just be good, but strive to be the best, so that it can help open doors for others who dream the same dreams as myself.
That is worth it.
What does Black History Month mean to you?
Black History Month means to me the celebration of those Black individuals who have made an impact in our society to help us move forward.
It's the celebration of those who fought and persevered, so that I could have a chance at a better future and that the world could have a better chance through innovation and people that helped better society.
It takes into account Blacks that came before me that paved the way in innovation, music, tech and a wide spectrum of industries that have helped shaped the way we think and live our lives.