In today's age of the "new normal", many companies are beginning to implement indefinite and even permanent work from home policies.
Tech giants like Facebook and Twitter took the lead and announced that employees can continue working from home "forever" mainly due to proven benefits of remote work, including improved employee retention, increased productivity, and reduced overhead costs.
For the employees, working from home means better work-life balance, freedom, location flexibility, and reduced stress.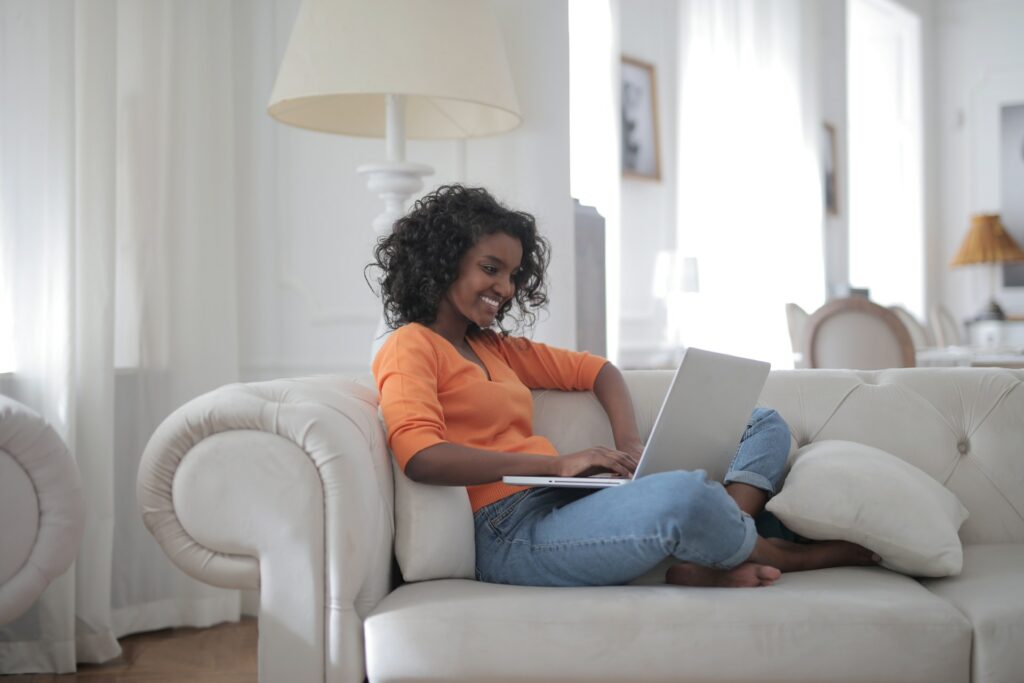 It's Not All About the Money
While potential cost savings is always an attractive proposition for many employers, reducing office rent and utilities is not always the biggest deciding factor in determining whether or not teams should be working from home.
Remote work enables your employees to be more productive in the comfort of their own homes where they can avoid workplace distractions and focus on a task at hand.
This, in turn, improves productivity and job satisfaction. According to a recent study conducted by Amerisleep, remote workers are 57% more likely to be satisfied with their job than people who work from the office full-time.
Additionally, companies who switched to hiring remote employees were able to gain access to a larger pool of qualified talent since their recruitment activities expanded outside their standard domestic geographies. Managers can now interview and hire candidates from anywhere in the world by prioritizing skills and experience over physical proximity to the office.
Also, offering remote work makes businesses more competitive due to the ability to retain top candidates who value flexible work arrangements. A Gallup study shows that 35% of employees would change jobs just to have flexible work locations. This is particularly true among millennials who value independence and the freedom of choice.
Work-Life Balance and Productivity
For employees, work from home means no commute, no traffic, no long hours in the office, and most importantly, less stress and less exposure to sickness. Better work-life balance is the number one reason people choose to work remotely.
Alessandra Ceresa, Marketing Director of Greenrope, says staying at home helps him maintain healthy habits while getting work done because "Much of what we do is not constrained within the hours of 9-5, I am able to go to the gym in the middle of the day, take a walk, do errands. When I take these sorts of breaks, the moment I sit back down to work, I am focused. My life is balanced because I get all of my work done and have time to actually live my life."
A 2018 survey released by FlexJobs stated that 65% of respondents feel more productive in their home office than in a traditional work environment due to fewer distractions, no office drama, and a quiet environment that can be personalized without having to worry about the surroundings.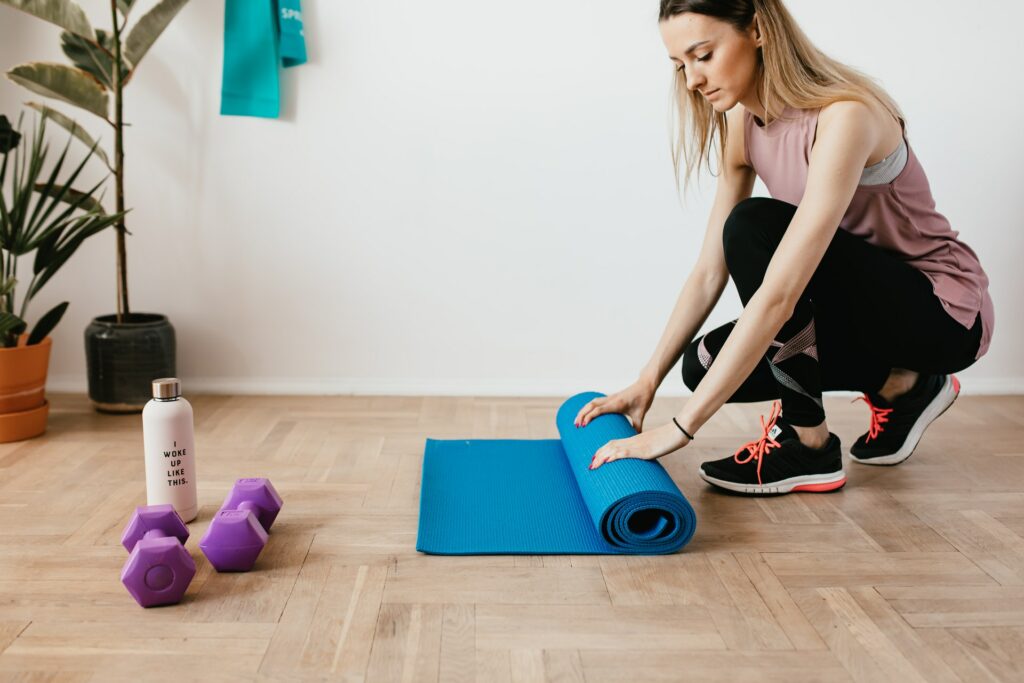 Understanding the Challenges
By now we've seen the benefits remote work offers to both employers and employees. But before going 100% remote, companies should consider a unique set of challenges that come with managing employees they rarely see.
1. Mental Health and Well-Being
COVID-19 has forced many white-collar employees to enter the uncharted waters of telecommuting for the first time in their life. Isolated from co-workers and sometimes even friends and family, they can experience a high level of mental strain which leads to anxiety and depression.
With this lifestyle, it's hard to avoid moments of loneliness that impact productivity and our ability to connect. While self-care is important in conquering negative aspects of isolation, it may not be enough.
That's why employers must provide adequate support to their employees as well as utilize available technology to maintain relationships between colleagues and managers.
2. Working Across Time Zones
Remote tech company Zapier manages to work successfully across 17 time zones by connecting employees via Slack, Zoom, and other digital platforms. Their experience has been mostly positive with undeniable benefits such as extended customer support, minimal distractions, and enhanced productivity.
However, with the distributed team, it's hard to maintain constant collaboration, schedule meeting time that's convenient for everyone, and devote ample time to socialization. Having a central point of contact via team chats and dedicated managers is critical for overcoming these challenges.
3. Lack of Face-to-Face Communication
It's no surprise that communication will suffer if your team doesn't meet face-to-face. Non-verbal communication via text and online chats doesn't reveal all the intricacies of body language and personal attitudes. Lack of in-person interaction can lead to a decline in mutual trust and collaboration.
It's hard to tell when employees are overwhelmed and when a conflict is brewing, so it's important for managers to be open to one-on-one meetings and utilize video conferencing whenever possible.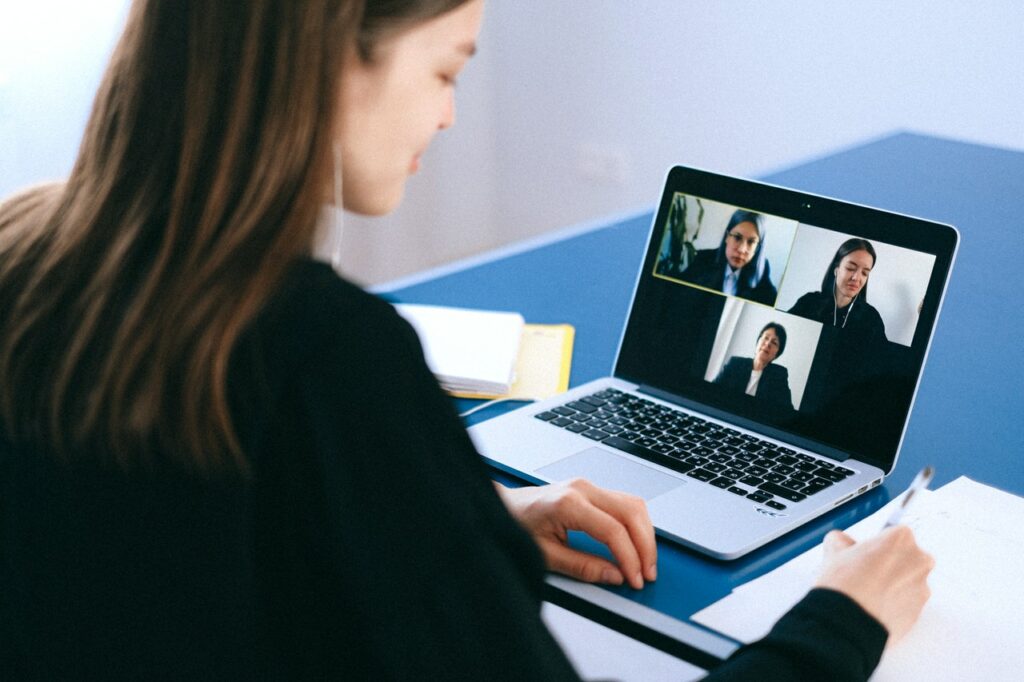 4. Monitoring Productivity
It's difficult to measure the amount of work completed by your employees in a day when you can't physically see them. But the good news is that full-time remote employees have a better understanding of their role and take more ownership of their work compared to non-remote workers.
Whether remote or not, it is important to have a set of metrics and goals to measure employee productivity.
Conducting regular project evaluations and performance reviews builds a sense of accountability even among those team members who don't feel motivated unless there's a boss is looking over their shoulders.
5. Difficulty Maintaining Company Culture
While remote workers say they enjoy the flexibility of working from home, many miss their office culture, holiday celebrations, shared meals, and other team activities.
Even if it's not always possible to conduct team outings or meet on-site, having regular virtual gatherings can help everyone to stay connected.
Even weekly conference calls where people can freely discuss any hot topics or get their questions answered will help boost morale and foster team spirit outside the office.
Best Practices for Managing Remote Employees
As we've already discovered, remote work doesn't always lead to increased levels of engagement. It's up to managers to make flexible work arrangements beneficial to both employees and companies.
We found a few best practices to help you establish a fulfilling and productive remote work environment:
Set clear expectations
Use clearly defined key performance indicators (KPIs) to measure the performance and efficiency of your teams. Make sure your employees understand expectations and agree with the goals. Conduct regular performance reviews and one-on-one evaluations.
Identify and provide the right tools and equipment
Basic office equipment such as laptops with secure access to VPN should be provided to all remote workers so they are able to complete their daily tasks safely and efficiently.
Make sure your employees have access to the help desk and IT department to help them troubleshoot any connectivity issues or technical difficulties.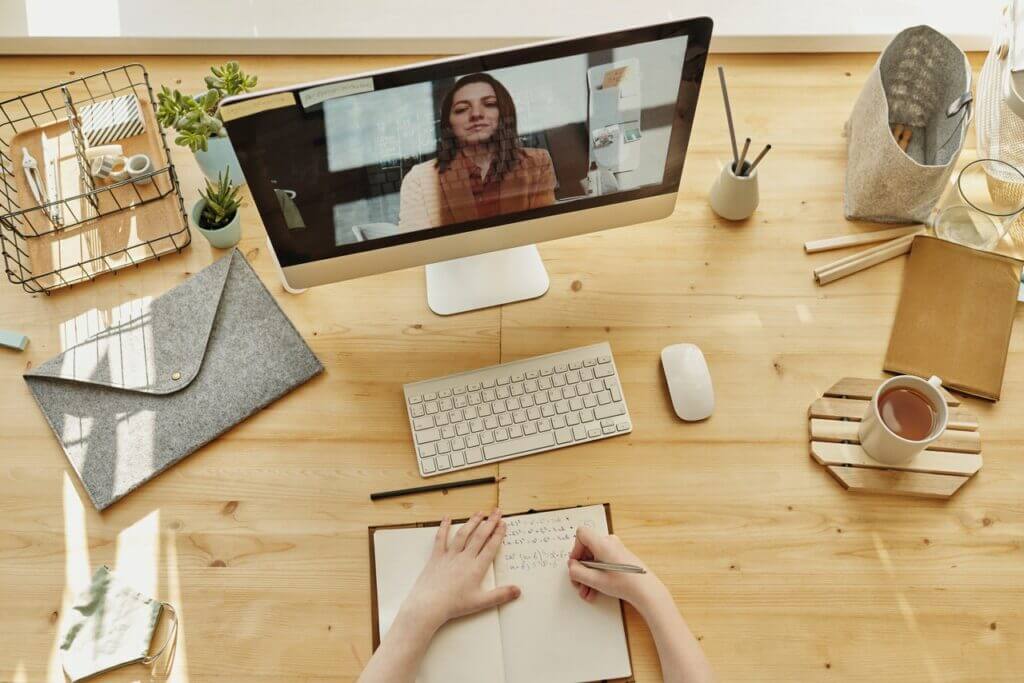 Establish a remote work policy
With the majority of tech companies allowing employees to work from home, many still haven't established remote rules of conduct; instead, many companies still mostly rely on informal policy.
Your employees must have a clear set of expectations to effectively perform their job. From availability to responsiveness and security, it's important that your team understands what's expected of them.
Ensure proper compliance with legal matters
In addition to basic work policies and the code of conduct, it's important to cover your legal ground. Make sure your legal records such as FLSA adherence for non-exempt employees, data protection plans, worker's compensation, confidentiality, and discrimination documentation are up-to-date.
Encourage communication
While physical communication isn't always possible, the use of telephone, Slack, and video conferencing tools such as Zoom will help bring people together. Encourage video chats during internal meetings – these face-to-face interactions will improve participation, involvement, and motivation. It's important to set aside time for regular team interaction, even if it's not work-related.
Be available
Your staff should be connected not only with their team but also with their managers. That's why it is so important to have an "open door" policy where your employees feel like they can address you with any issues they might have.
Making time for small talk is equally important. For the sake of fostering transparency and trust, always be available and periodically follow up with your remote employees, especially new hires who are not yet familiar with your company culture.
Above all – be human!
Your team is your family and even the smallest consideration can go a long way. Understand that everyone is not going to be able to work in the same manner in the office as they would at home. Be sure to provide reasonable accommodations to your employees' needs while ensuring that work expectations are being successfully met.
The Future of Working from Home
In the end, companies that offer remote work will discover immanent benefits such as cost savings and an increase in productivity while facing performance monitoring challenges and lack of personal interaction.
If remote work is something that your company finds attractive, System Soft Technologies is here to help. Our success is built around people and their strong commitment to teamwork and transparency.
We can assist you in developing programs that build talent, help employees advance in the ever-changing world of technology, and arm you with the best enterprise IT solutions to help your organization navigate through today's economic challenges.
Our comprehensive portfolio of professional services will set you up for long-term success. Contact us today to learn more.