Part 2 of a Special Employee Spotlight Blog Series celebrating Asian Pacific American Heritage Month 2021.
As a certified Asian American Business with USPAACC, we mark Asian Pacific American Heritage Month (APAHM) this May by celebrating all Asian Americans and Pacific Islanders throughout our country.
We recognize the value of diversity as a catalyst for equality and expression. We embrace it, because when we hold hands in appreciation and acceptance, we can overcome barriers that limit our ability to capitalize on the unique fabric of our organization.
Observing this is vital in the wake of the COVID-19 crisis and the prevalent and devastating anti-Asian racism and hate crimes throughout the pandemic. It's past time to reckon with the history of anti-Asian xenophobia, racism and discrimination throughout the United States.
As a proud, diverse and inclusive organization, we resolve to ensure safety and respect for our Asian and Pacific Islander colleagues and communities touched by System Soft and highlight and emphasize their generations of contributions to the technology industry, as well as other major fields and professions.
We want to especially revere trailblazers within our local communities and industry and recognize Asian Americans and Pacific Islanders making a difference at System Soft. Join us as we celebrate APAHM and the impact those have made across our industry.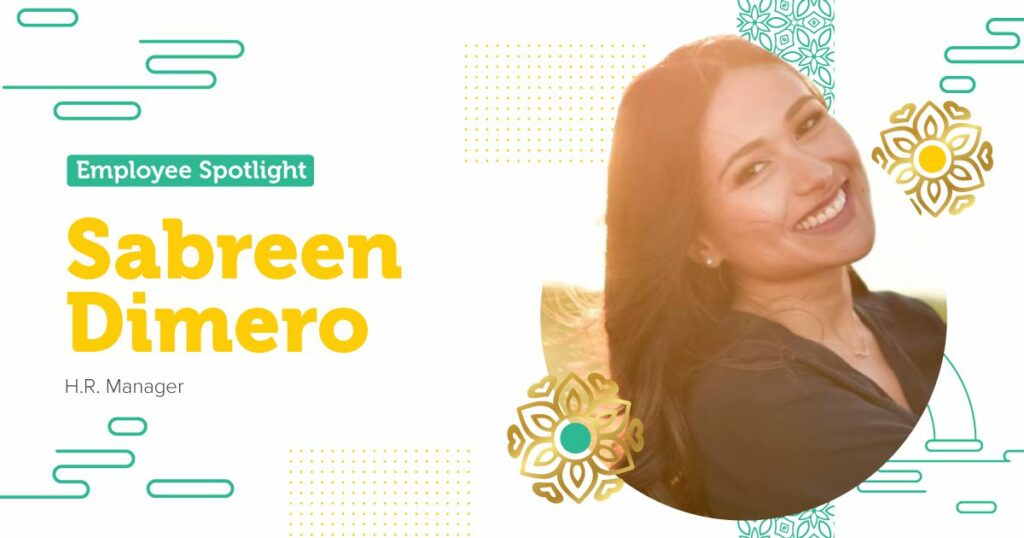 Sabreen Dimero
The employee spotlight is on Sabreen Dimero, who is the HR Manager at System Soft. Sabreen, working from North Carolina, handles all facets of our organization's HR procedures and processes, spanning the full employee life cycle from offers, orientations, benefits management and administration. Even exit interviews.
Sabreen, raised in a Filipino household in the Southeast Asian country of the Philippines, generously answered for us four questions about her career, life and heritage. So, here's a bit more about her in her own words.
Tell us something unique about your heritage.
Jeepney is our main source of public transportation. Jeepneys actually came from the U.S. army back in the day when the U.S. maintained military bases in the country. The Filipinos held on to their military jeeps and gave them a fabulous makeover to reflect the personality of Pinoys—super colorful and kitsch! It definitely warrants a Google.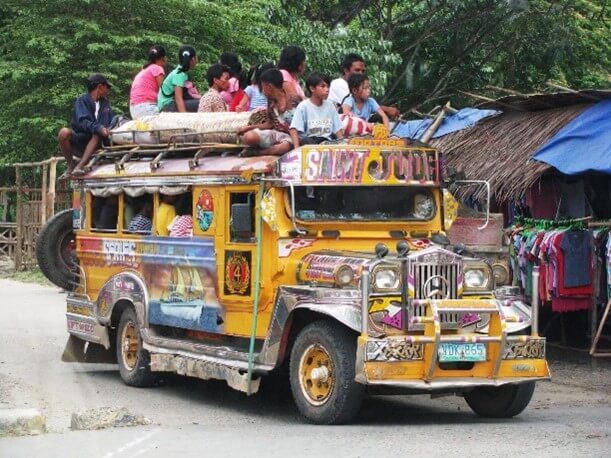 What's a misconception about your heritage you would like to educate others about?
That the people speak a single language. And no, it's not Spanish!
The Philippines is actually an archipelago that consists of more than 7,000 islands. Only 2,000 of the islands are inhabited. Because of this, the Philippines is a unique blend of diversity and homogeneity; strongly Euro-American, but many different cultures, customs, religion and languages.
There's actually more than 170 dialects in the Philippines. Tagalog, or standardly known as Filipino, is the national language of the Philippines, and can be understood no matter where you go in the country. People may not be able to speak it, though!
What does it mean to you that System Soft is celebrating APAHM?
I am proud to be a part of SSTech's commitment to celebrating our wonderfully diverse, inclusive culture and to share more about my heritage.
Being a Filipina (female Filipino) has inspired so much of what I do and my outlook on life. It is also fun to learn more about all the other cultures and heritages celebrated by our fellow SSTech family members!
What's a fun fact about you—personal and/or professional—most people at System Soft don't know?
I came to the United States at the age of 11, landing in Boise, Idaho. That was a big culture shock, for sure!
Coming from a small, rural village in the Philippines, it was my first time getting to experience the modern amenities that many of us here take for granted, like plumbing systems and running water!
I also learned English at that age. The elementary school that I enrolled in did not have an ESOL program at that time, and being the only immigrant in class, it was definitely like being thrown in headfirst.
I am proud of my journey, though, and I am also proud of how far I've come. My experience has allowed me to develop strength, independence and resiliency (or feistiness, depending on who you ask!). I have also learned to stay humble and not take anything for granted, because everything is truly a blessing.