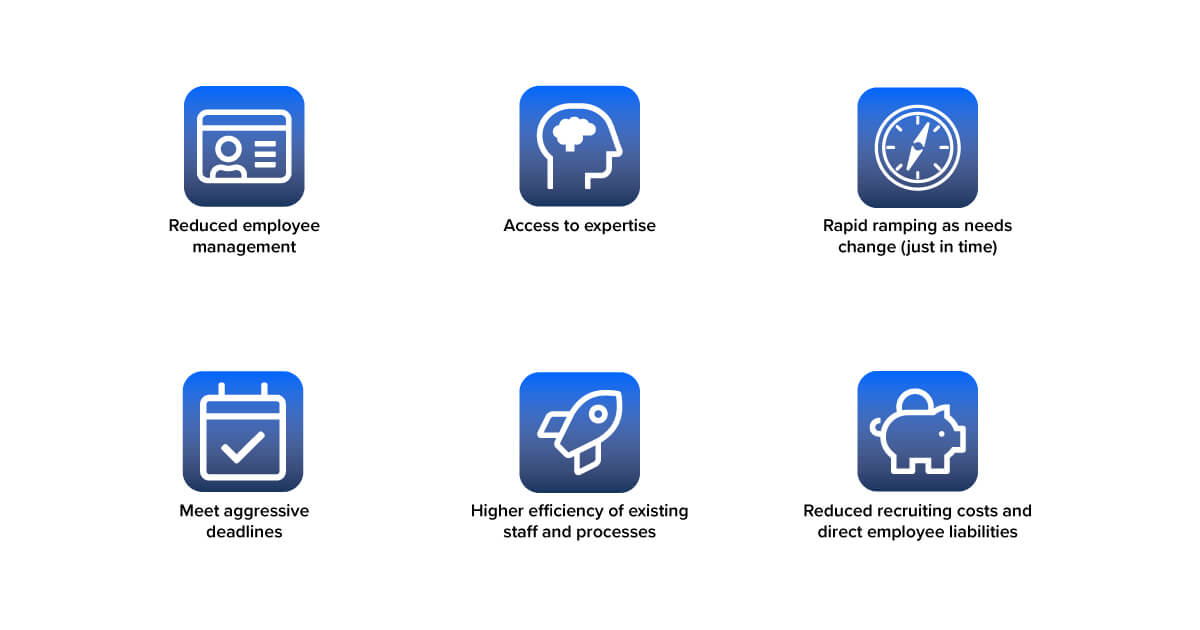 Organizational Agility, Lower Cost, Expanded Expertise
For more than 20 years, System Soft has been serving clients ranging from technology startups and mid-market companies to the Fortune 100.
Our success has been partly driven by our broad base of internal subject matter experts and our carefully honed quality processes. This success is rooted in our dedication to exceed our customers' expectations of candidate coverage, quality control, employee experience and retention, and overall program compliance, which are led by our global account and delivery teams. We support our clients onsite and remotely, delivering:
Reduced employee management
Rapid ramping, as needs change (just-in-time)
Compliance of aggressive deadlines
Higher efficiency of existing staff and processes
Reduced recruiting costs and direct employee liabilities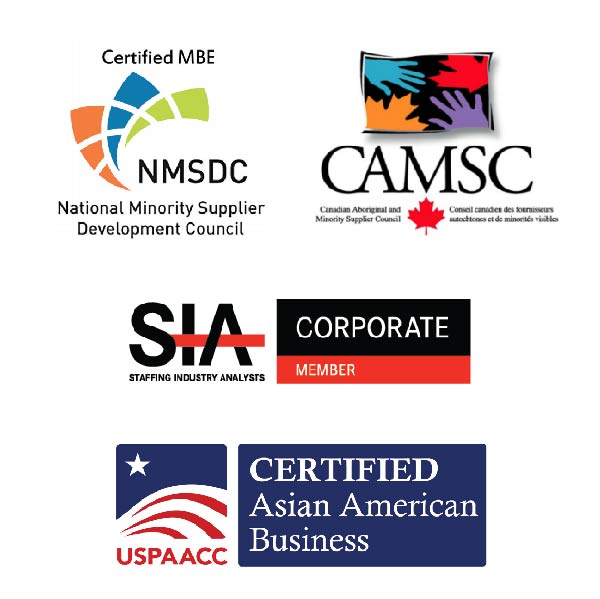 The Right Experts When You Need Them Most
Our associates have deep IT expertise, especially in the fields of application development, project management, business analysis, testing, digital, cyber security, Big Data, analytics and network/infrastructure.
Some of our top focus is on technologies like Java, C++, JavaScript, Python, Microsoft, Cloudera, Hadoop, Oracle, SAP, iOS/Android and AWS. Our professionals support initiatives ranging from Digital Transformations, Big Data, Artificial Intelligence, Machine Learning, Cyber Security and Cloud to Agile/Scrum/DevOps, Full Stack Development, Database and Application Modernization.
We help our clients experiencing a variety of situations by offering flexible engagement options, including Contract, Contract-to-Hire, Direct Placement, Subcontracting and Statement of Work (SOW).