Jumpstart Your Hybrid/Multi-cloud Management with Azure ARC
As companies shift toward virtual infrastructure to take advantage of scalable resources and bleeding edge services in the cloud, it is still important to get as much value as possible from current on-premises infrastructure, which already has been bought and must be fully depreciated. Discarding thousands or, in some cases, millions of dollars in current infrastructure and going all-in on the cloud is infeasible for most organizations.
However, keeping up with innovative technologies is a daunting task without using modern cloud services. Finding a happy medium was impossible until the recent release of Microsoft Azure ARC.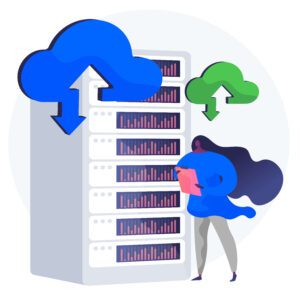 Follow market leaders who have cracked the code to build a Modernized Hybrid Platform, which successfully uses the latest cloud services, while fully realizing the value of on-premises infrastructure. Smart companies are taking advantage of Azure's monitoring, security, scalability, and modern services to reduce time and cost, as well as rapidly deploy, without throwing away invested infrastructure.
Top performers have overcome challenges in building a Modernized Hybrid Platform. In pragmatic terms, specific recommendations and techniques will be described, which can fuel adoption, accelerate modernization and drive higher ROI for your current and future Infrastructure environment.
Learn how System Soft Technologies (SSTech) has blended a unique method with an automated hybrid platform to modernize our clients' current Infrastructure, enhancing digital customer experiences and driving top-line growth.
Who needs this? Business and IT Leaders who…
Wand to modernize without losing on prem investments
Want a single pane of glass to manage what you have where it is
Manage everything the same way, regardless of where it is located
What do we provide?
Pre-Workshop Questionnaire and Agenda
Workshop, where we collaborate with clients to identify:

Current infrastructure
Determine sources and outcomes
How long does it take?
Two to four hours, depending on the size of the organization and the number of stakeholders.
What's the deliverable?
Post-Workshop Report Out, which covers:
Insights from use cases and specific scenarios
Short-and long-term plan
Best practice guidance for hybrid-clouds
Begin your Hybrid Cloud Transition today by submitting the form below.