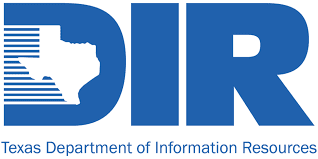 System Soft Technologies is pleased to announce our award of the Texas Department of Information Resources Information Technology Staff Augmentation Contract (ITSAC.)
This contract allows us to support state, local, and education government entities to include cooperative contracts with government entities outside the State of Texas through our successful workforce solutions suite of services.
Internships
DevOps Engineer
Systems Analyst
Application Architect
Business Analyst
Cloud Solutions Architect
Artificial Intelligence / Machine Learning Engineer
Developer/Programmer Analyst
Enterprise Architect
Enterprise Resource Planning (ERP) Business Analyst
ERP Developer
Mobile Applications Developer
Technical Writer
Digital Product Manager
Software Engineer
Software Developer
Applications / Software Developer
Database Administrator
Data Analyst / Report Writer
Database Architect
Data Modeler
Data Scientist (Big Data Engineer)
Business Intelligence Analyst
Data / Data Database Administration
Front End Web Developer / Web Designer
Web Developer
Senior Web Developer
Web Administrator
Web Development
QA Engineer Automated
QA / Test Manager
QA Associate Analyst
Network Engineer
Wireless Network Engineer
Network Administrator
Telecommunications Manager
Telecommunications Technician
Network Operations Center (NOC) Technician
Data Security Analyst
Security Administrator
Network security Analyst
Network Security Engineer
Information Security Manager
IT Auditor
Project Manager
Project Lead
Program Manager
Agile Scrum Master
Agile Coach
Support Technician
Help Desk Technician
Business Continuity Analyst
Product Support Analyst
Site Reliability Engineer
Instruction Trainer
Change Management Manager / Organizational Change Management (OCM)
Process Improvement Manager
Communications Coordinator
Customer Relationship Manager
Digital Marketing Analyst
Web Content Technician / Manager
IT Marketing
IT Contract Manager
IT Contract Administrator / Technician
Contract Number: DIR-CPO-4637
Primary Contact:
David Quish
Email: david.q@sstech.us
P:727-723-0801
---
Warranty Policy:
The Customer has thirty (30) Days from the date of signature on the Successful Respondent
Invoice to inform Successful Respondent of its determination that the Successful Respondent's
Worker has made errors in completed work. Customer will immediately inform the Successful
Respondent of the Customer's determination. Successful Respondent shall make corrections and
revisions as necessary to provide the Customer with an acceptable Work Product without cost to
Customer. Correction is limited to rework of the unsatisfactory work without change to the
original specifications and without regard to the amount of the effort expended on the original
work.
System Soft Technologies adheres to the warranty policies and return policies as specified under the Section 19. Of the Standard Contract Terms and Conditions for DIR's Information Technology Staffing Augmentation Contracts.
For questions, quotes, and placing purchasing orders contact :
The PO must contain the contract number, DIR-CPO-4637.
David Quish
david.q@sstech.us
---
DFWMSDC: 2020-2021
NMSDC Certificate Number: FL03403
DIR Contract number: DIR-CPO-4637
State of Texas Vendor ID: 1593583134500
System Soft Technologies is a certified MBE – Minority Business Enterprise Nationally certified by the: FLORIDA STATE MINORITY SUPPLIER DEVELOPMENT COUNCIL.
System Soft Technologies is a certified MBE – certified by Florida Department of Management Services and Office of Supplier Diversity