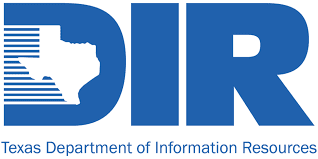 System Soft Technologies is pleased to announce our award of the Texas Department of Deliverables-based Information Technology Services Contract (DBITS).
This contract offers deliverables-based information technology services (DBITS). This contract is for services ONLY. No hardware or software products may be sold through a DBITS contract. Resellers are no available for the DBITS contract.
IT ASSESSMENTS
PLANNING
INDEPENDENT VERIFICATION AND VALIDATION (IV&V)
MARKET RESEARCH
PROCUREMENT ADVISORY
CONTRACT IMPLEMENTATION SERVICES
Contract Number: DIR-CPO-4987
Primary Contact:
David Quish
Email: david.q@sstech.us
P:727-723-0801
---
For questions, quotes, and placing purchasing orders contact :
The PO must contain the contract number, DIR-CPO-4987
---
DBITS requires acceptance of a Statement of Work (SOW) and authorization for payment of milestone tasks. DBITS contracts provide customers flexibility in IT project planning. Customers can customize their Statement of Work according to the level of complexity of the project.
DIR Contract number: DIR-CPO-4987
State of Texas Vendor ID: 1593583134500