"One of America's greatest strengths is our ability to attract global talent to strengthen our economy and technological competitiveness, and benefit working people and communities all across the country," noted the recent White House announcement.
This new policy announced by President Joe Biden's administration is designed to attract international talent in the fields of Science, Technology, Engineering and Mathematics (STEM).
The changes include three major actions:
1. Adding 22 new fields to the STEM Designated Degree Program.
2. Expanding the use of J-1 and O-1A visas for researchers or workers in STEM fields.
3. Clarifying the evidentiary requirements for the EB-2 National Interest Waiver immigrant visa category.
The Biden-Harris initiative for STEM graduates is expected to promote educational exchange and strengthen the U.S. economy.
22 New USCIS STEM Degrees
The Department of Homeland Security (DHS) added 22 new academic fields to the STEM Designated Degree Program. The additions will enable international students in a range of fields to remain in the United States for up to 36 months to complete OPT after earning their U.S. degrees.
The 22 added fields of study are primarily new multidisciplinary or emerging fields. These include:
Bioenergy
General forestry
Forest resources production and management
Human-centered technology design
Cloud computing
Anthrozoology
Climate science
Earth systems science
Economics and computer science
Environmental geosciences
Geobiology
Geography and environmental studies
Mathematical economics
Mathematics and atmospheric and oceanic science
General data science
General data analytics
Business analytics
Data visualization
Financial analytics
Other data analytics
Industrial and organizational psychology
Social sciences, research methodology and quantitative methods
J-1 Program for STEM-focused Exchanges
The U.S. Department of State announced an Early Career STEM Research Initiative to facilitate certain exchange visitors coming to the United States on J-1 visas to engage in STEM research through research, training or educational exchange visitor programs with host organizations.
The Department of State has also announced new guidance to facilitate additional academic training for undergraduate and graduate students in STEM fields on the J-1 visa for periods of up to 36 months.
O-1A Visa Eligibility in STEM Fields
The U.S. Citizenship and Immigration Services (USCIS) is clarifying how it determines the eligibility of an O-1A visa for immigrants of extraordinary ability. The new update provides examples of evidence that may satisfy the O-1A evidentiary criteria in support of petitions for beneficiaries working in the STEM fields.
EB-2 National Interest Waiver Visa Eligibility in STEM Fields
USCIS recognizes the importance of progress in STEM fields and the essential role of persons with advanced STEM degrees in fostering U.S. competitiveness or national security. USCIS updated its policy manual to clarify the specific evidentiary considerations relating to the National Interest Waiver for individuals with advanced degrees in STEM fields and entrepreneurs.
A Doctor of Philosophy (Ph.D.) in a STEM field, the proposed endeavor in critical and emerging technology or other STEM areas, and letters from governmental and quasi-governmental entities will be considered as strong positive factors.
Conclusion
You can learn more about how the Biden Administration's STEM policy may affect you, immigration sponsorship and System Soft Technologies' Talent Solutions. Contact us by clicking here. If you are a management consultant, you can get immigration help for a TN visa for management consultant.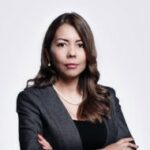 Liliana Torres Valencia is an In-house Immigration Attorney at System Soft Technologies. She has extensive experience in employment and investment-based nonimmigrant and immigrant matters. She handles cases for individuals and organizations throughout their nonimmigrant and immigrant journey, including resolution of complex legal issues, development/implementation of strategic solutions and risk management. Her experience, professionalism, strong work ethic and effective advocacy skills on complex cases have translated into successful results for System Soft employees.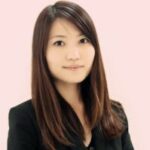 Tzu-Hui (Olivia) Chien is an Immigration Attorney at System Soft Technologies. She's devoted to the practice of U.S. Immigration and Nationality Law, including applications for permanent residence and temporary visa petitions. Through her extensive experience in a wide variety of complex immigration matters, she provides strategic planning advice and zealous advocacy of talented professionals to ensure the best possible chance of positive outcomes.