Management consultant is one of the most popular and difficult TN visa professions. This is because the position doesn't require a bachelor's or Licentiate degree. And that's why management consultant roles are widely misused and trigger intense scrutiny by U.S. Customs and Border Protection (CBP).
What Is TN Visa?
The TN visa classification was created by the North American Free Trade Agreement (NAFTA). This classification permits qualified Canadian and Mexican citizens to seek temporary entry into the United States. And it allows them to engage in business activities under certain professions.
Mexican citizens seeking TN classification must apply for a TN visa at a U.S. embassy or consulate in Mexico before coming into the United States.
While a consulate interview is not required for Canadian citizens, they must seek admission to the United States by presenting required documentation. They can provide this documentation to a U.S. CBP officer at certain CBP-designated U.S. ports of entry. Or, at a designated pre-clearance or pre-flight inspection station.
What Are TN Visa Requirements for a Management Consultant?
A management consultant provides services directed at improving the managerial, operating and economic performance of public and private entities. This is achieved by analyzing and resolving strategic and operating challenges. The objective is to improve the entity's goals, policies, strategies, administration, organization and operation.
Immigration Assistance by TN Visa Lawyers
The experienced and trusted immigration assistance attorneys at System Soft Technologies decided a management consultant is a suitable TN profession. After examining all credentials, past experience, existing consulting contracts and job descriptions, this position was provided to a Canadian consultant of System Soft's supply chain management systems.
System Soft's immigration attorneys prepared, packaged and fashioned the document kit into a portfolio. The System Soft consultant presented the package to the CBP at Montreal Trudeau International Airport. Asked only a few questions, the process went smoothly, and the consultant's TN status was approved, without incident.
Conclusion
System Soft's trusted immigration assistance attorneys are knowledgeable, experienced and well-trained. Because of these valuable resources, System Soft successfully helps meet the immigration needs of talented and professional employees worldwide.
Need help with immigration sponsorship or other services? System Soft can help you. Learn more and connect with System Soft's immigration attorneys for immigration assistance. Also, read what you can do if you experience a delay in your immigration case
About the Author: Tzu-Hui (Olivia) Chien, Esq.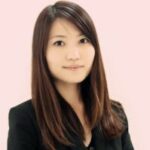 Tzu-Hui (Olivia) is an immigration attorney at System Soft Technologies. She's devoted to the practice of U.S. immigration and nationality law, including applications for permanent residence and temporary visa petitions. Through her extensive experience in a wide variety of complex immigration matters, she provides strategic planning advice and advocacy of talented professionals to ensure the best possible chance of positive outcomes.