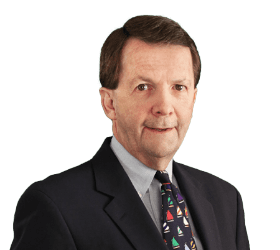 Brian Sullivan
Chief Sales Strategy Officer
Brian is a leading enterprise selling consultant and sales strategist who works with organizations worldwide to drive revenues, growth and client satisfaction. As Vice President of Sandler Enterprise Selling at Sandler Training, Brian created and developed the Sandler Enterprise Selling Program to help sales organizations overcome the unique challenges of selling to and serving major accounts.
Prior to joining Sandler, Brian was in sales, leadership and P&L management positions at The Capgemini Group for 30 years and, before then, in various sales positions at Xerox Corporation. He also served as an Adjunct Professor of Marketing for 12 years at Loyola University Maryland, where he received his BA in Business Administration and his MBA in Marketing.
Brian is the co-author of the best-selling McGraw Hill published book, Sandler Enterprise Selling: Winning, Growing and Retaining Major Accounts and was recently selected by Top Sales Magazine as one of 2020's Top 50 Keynote Speakers. He is also an inaugural member of the renowned Sales Futurists group and was chosen as a judge on the Top Sales World 2020 Sales Awards panel. His work is found in Top Sales Magazine, Sales Pipeliner, The Huffington Post, CEO Magazine and other notable publications.
Brian serves on numerous boards, including the Loyola University Information Systems/Operations Management Board and Stevenson University's Career Services Board.