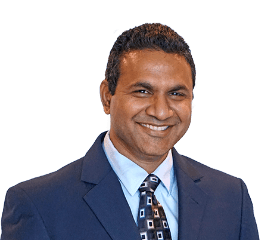 Ashok Yarlagadda
Chief Information Officer
With over 22 years of experience in the IT industry, Ashok joined System Soft Technologies in 2014 as Chief Information Officer and is responsible for leading the solutions and products divisions.
In his role at System Soft, he has driven several critical technical and business initiatives. These include designing industry-standard delivery methodologies with clear, demonstrable differentiators which help clients overcome their challenges and improve key performance indicators of their businesses; offering solutions that are perfectly suited for fast-changing technology trends; and fostering an enriched work culture under which the developer's own motivation helps clients derive best value for their dollar. Innovation and uniqueness are his ideals, and he strives to ensure that these are embedded in all services and products offered by System Soft.
Prior to joining System Soft, Ashok spearheaded a large global delivery team at Capgemini Financial Services, where he led business growth in Latin America from the ground up and was directly responsible for customer experience worldwide. He accelerated the utilization of new, progressive delivery models which increased solution and products maturity, as well as attained long-standing and successful business relationships with multiple clients for Capgemini with improved customer satisfaction.
Ashok enjoys reading books, watching movies and playing volleyball during his spare time. He holds a Bachelor of Science in Computer Science and Engineering.